Program philosophy
The College of St. Scholastica's online Graduate Teaching Licensure Program is an innovative program designed to provide professional preparation and licensure of teachers for elementary, middle and secondary grades. The program is focused on student learning; is well grounded in research and best practices; collaboration with the K-12 community; and committed to integrating diverse perspectives, pedagogical practices, and relevant educational technology.
We seek to prepare committed teachers who are firmly grounded in the knowledge, skills and dispositions needed to promote student learning while working collaboratively with K-12 stakeholders. The varied courses and field experiences enable students to develop mastery of the Standards of Effective Practice for beginning teachers and teacher dispositions of collaboration, inclusivity, and professionalism.
Program description and format
The Graduate Teaching Licensure Program (GTL) offers students an initial teaching license that leads to a master of science in teaching degree. It is designed for those who have completed an accredited baccalaureate degree in a field other than education, or for certified teachers who wish to add another endorsement to their license.
Designed for flexibility
The program is designed for flexibility and is offered online with weekly, required synchronous class sessions. Students can complete the program in less than two years providing they have the necessary content area requirements for their selected licensure.
Standards-based licensure program
The program is standards-based and emphasizes active, results-oriented learning. The program focuses on meeting the needs of K-12 students by incorporating a focus on inclusive excellence and social justice. In addition, the program provides coursework in educational technology for today's classroom. Faculty model best practices in each area throughout the program.
Elementary or secondary licensure options
Students may work toward licensure in elementary (K-6) or secondary licensure (5-12) in the areas of communication arts and literature, social studies, life science, chemistry, and mathematics. K-12 Spanish license is also offered.
The Professional Educator Licensing and Standards Board, upon the request of a postsecondary student preparing for teacher licensure or a licensed graduate of a teacher preparation program, shall assist in resolving a dispute between the person and a postsecondary institution providing a teacher preparation program when the dispute involves an institution's recommendation for licensure affecting the person or the person's credentials. At the board's discretion, assistance may include the application of chapter 14.
More information for. . .
Program Director
Chery Lucarelli, Ph.D.,
Chair, Graduate Education Programs
Professor
Office: Tower Hall 3100
Accreditation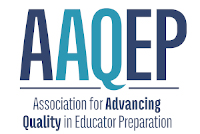 Click to see Performance Data
of Candidates in the College
of St. Scholastica
Teacher Education Program
The Teacher Education program at the College of St. Scholastica is accredited by the Association for Advancing Quality in Educator Preparation (AAQEP) for a period of 7 years, from July 2019 to July 2026. This accreditation includes the following sites: Duluth, St. Paul, and St. Cloud Minnesota. The accreditation does not include individual education courses that the Educator Preparation Program offers to P-12 educators for professional development, re-licensure, or other purposes.
Minnesota Professional Educator Licensing and Standards Board (PELSB)
The fully accredited Teacher Education Program is assessed according to the requirements and standards of the Minnesota Professional Educator Licensing and Standards Board (PELSB). The teacher education program has full continuing unit and program approval through June 30, 2024.