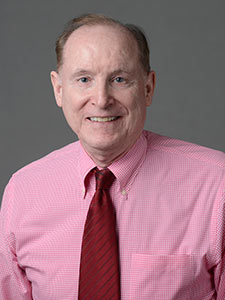 Position:
Professor/Chair, TRS
Department:
Theology & Religious Studies
Phone:
(218) 723-6043
E-Mail:
BCampbel@css.edu
William Sanger Campbell is Professor of Theology and Religious Studies and Chair of the Theology and Religious Studies Dept. He teaches courses in biblical studies as well as Catholicism. His research interests include the Gospel of Mark, Acts of the Apostles, Paul's letters, first-century Judaism, and biblical exegesis. Bill received his Ph.D. in Biblical Studies from Princeton Theological Seminary, Princeton New Jersey. He is the author of The "We" Passages in the Acts of the Apostles: The Narrator as Narrative Character (2007). In addition to several articles, he has contributed to The Oxford Encyclopedia of Bible and Theology, The New Interpreter's Dictionary of the Bible, Feasting on the Gospels, and Teaching the Bible: Practical Strategies for Classroom Instruction. His current research explores Paul's relationship to first-century Judaism. He has also presented a number of times at the Society of Biblical Literature's annual and regional meetings and has spoken about the Bible to various church and other groups. From 2006 to 2017, he was the chair of the Francis X. Shea Memorial Lecture, bringing to campus prominent theology and religion scholars, poets, novelists, and playwrights.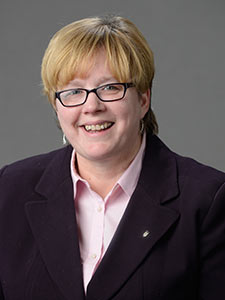 Position:
Assoc Professor,TRS
Department:
Theology & Religious Studies
Phone:
(218) 723-6124
E-Mail:
DStarkey@css.edu
Website:
View
DENISE STARKEY is Associate Professor of Theology and Religious Studies, the Director of the Women's and Gender Studies Program, and Director of the Sacred Word, Sacred World, Sacred Call Youth Theology Institute. She is the recipient of the Max H. Lavine Award for Teaching Excellence and the Benedictine Professor of General Education Award. Her academic interests include Feminist, Liberation and Political Theologies; Spirituality and Mystical Theology; Christian Ethics and Social Justice; Feminist Theory/Philosophy/Ethics; and Theology and Psychology. Denise received her Ph.D. in Constructive Theology (with highest honors) from Loyola University-Chicago. She is the author of The Shame that Lingers: A Survivor-centered Critique of Catholic Sin-talk (2009) and a contributing author to Religion and Men's Violence Against Women (2015). Her current research explores practices of pilgrimage and multiple religious belonging in order to construct a nomadic spirituality of home for survivors of violence. She is also president of the Board of Directors of the FaithTrust Institute, a national, multi-faith organization working to end sexual and domestic violence.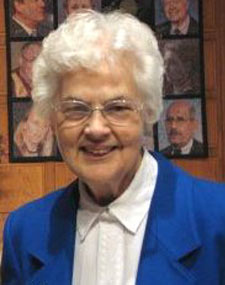 Position:
Associate Professor, TRS
Department:
Theology & Religious Studies
Phone:
(218) 723-6659
E-Mail:
MTorborg@css.edu
Sister Mary Josephine Torborg is an Associate Professor of Theology and Religious Studies at the College of St. Scholastica. She has been teaching in the Theology department for more than 30 years. Her major academic interests include Introduction to Spirituality, Spirituality of Aging, and Spirituality for the 21st century, Women Mystics, Benedictine Tradition and Women's Spirituality and Literature. Sister Mary Josephine received her Ph.D in Formative Spirituality from Duquesne University in Pittsburgh, PA. Following a passion that Sister Mary Josephine had of spreading the Good News of the Gospel beyond the opportunities in the classroom, she directed a series of thirteen weekend Spirituality Conferences on various topics of concern in the church and society. Sister is a member of the Leadership team for the Youth Theology Institute. During her spare time, she enjoys retreat work, candle making, gardening (Serving as chair of the CSS Garden Committee for more than 15 years), walking, organ playing, photography and reading.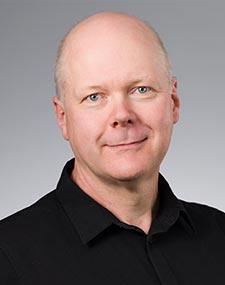 Position:
Asst.Prof/Catholic Studies Dir
Department:
Theology & Religious Studies
Phone:
(218) 723-6047
E-Mail:
kvaughan1@css.edu