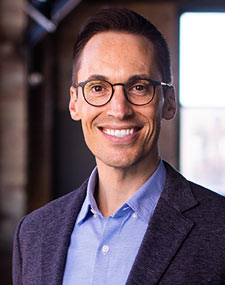 Position:
Assoc Professor/Dean, SAL
Department:
Music
Phone:
(218) 625-4983
E-Mail:
BAmundson@css.edu
Website:
View
Dr. Bret Amundson is the Dean of the School of Arts and Letters at The College of St. Scholastica in Duluth, MN where he also directs Bella Voce, the college's select treble ensemble. In addition to his work at CSS, Bret is the Artistic Director for the Lake Superior Youth Chorus and the Artistic Director of the Twin Ports Choral Project. He holds a Bachelor of Arts Degree in Music Education and Vocal Performance from Saint John's University, MN, a Master of Music in Choral Conducting from Saint Cloud State University, MN, a Doctorate of Music in Choral Conducting at the University of Washington, and an MBA in Change and Leadership from The College of St. Scholastica.
Prior to his appointment as Dean, Bret was the Director of Choral Activities and Director of General Education where he led the College's General Education program, including the first-year program, Dignitas, and directed the College's auditioned ensembles, Concert Choir and Bella Voce. Under Bret's direction, The College of St. Scholastica Choirs have performed regionally, nationally, and internationally. In 2014, Bret was awarded the College's Benedictine Professorship in General Education and in 2015, Bret was named one of Duluth's 20 Under 40.
Choirs under Bret's direction have performed at state and regional conventions. In 2007, the Cathedral High School Concert Choir was invited to perform at the Minnesota Music Educator Association's Mid-Winter Clinic. That same year, Bret was awarded the American Choral Directors Association (ACDA) of Minnesota's Outstanding Young Conductor Award. In 2015, Twin Ports Choral Project was invited to perform at the ACDA-MN State Conference and, in 2016, the North Central ACDA Regional Conference. In 2017, Bella Voce was invited to perform at the ACDA-MN State Conference and in 2018, the Lake Superior Youth Chorus' Cantemus was invited to perform at that same conference. In 2020, Bella Voce performed at the North Central ACDA Regional Conference.
Maintaining an active schedule as clinician, adjudicator, presenter, and guest conductor for choral festivals and conferences around the country, Bret most recently conducted the 2017-2018 Minnesota All-State SSAA Choir.
Bret is a member of the American Choral Directors Association, the National Association for Music Education, The College Music Society, Chorus America, and the VoiceCare Network, and currently serves as the North Central ACDA Repertoire and Resources Coordinator for Children's and Community Youth Choirs.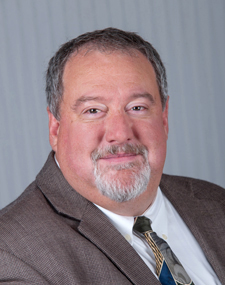 Position:
Associate Professor, Music
Department:
Music
Phone:
(218) 723-6038
E-Mail:
mbuck@css.edu
A music educator for more than twenty-five years, Dr. Michael Buck has taught band, orchestra, classroom music, church choir and adult community choir. Currently, Dr. Buck serves as Associate Professor of Music and Director of Bands at The College of St. Scholastica. Previously he taught at Augsburg College in Minneapolis. His K-12 teaching experience includes elementary, middle and high school positions in suburban Minneapolis and at two overseas American international schools, located in Pakistan and Oman. He holds degrees from St. Olaf College, VanderCook College and The University of Southern Mississippi.
A lifelong learner, Dr. Buck especially enjoys conducting, research, and teaching future teachers. He is in demand as a clinician and frequently presents music education workshops locally, nationally and internationally. He loves to travel and has participated in musical activities throughout Finland, Norway, Italy, Poland and the Virgin Islands as well as New Orleans, Washington DC, Berlin, Rostock, New Delhi, Bombay, Singapore, Doha, Karachi, Islamabad, Dhaka and Kathmandu.
Dr. Buck and his wife – an occupational therapist and professional singer – nurture two aspiring musicians and fondly remember our recently departed venerable canine, J. "Sebastian" Buck.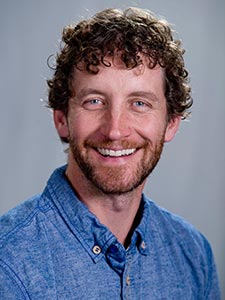 Position:
Associate Professor/Chair, MUS
Department:
Music
Phone:
(218) 723-7021
E-Mail:
JCraycra@css.edu
Website:
View
Dr. Jeremy Craycraft is current Chair of the Music Department and Associate Professor of Music at the College of St. Scholastica in Duluth, Minnesota. In addition to his classroom responsibilities, he teaches private percussion lessons and directs the college's Steel Band and World Drumming Ensemble. Prior to his arrival at St. Scholastica, Dr. Craycraft was the Percussion Instructor at the University of Wisconsin-Superior.
Dr. Craycraft performs regularly with the Duluth Superior Symphony Orchestra, and has served as both substitute Principal Percussionist and Principal Timpanist. He has also performed for the Northern Lights Music Festival, Lyric Opera of the North, and the Lake Superior Chamber Orchestra during his time in the Twin Ports.
In the community, he served as the percussion director for the Duluth Superior Symphony Youth Orchestra and Percussion Ensemble programs from 2007-17, and continues to be a frequent visitor to local/regional schools to serve as clinician and to provide outreach opportunities for his own students. He has received grants from the Beim Foundation and Duluth Superior Area Community Foundation to provided drumming instruction to underprivileged youth in the Duluth community.
His compositions are published by Bachovich Publications, and his scholarship has resulted in a first-of-its-kind Percussion Research Bibliography--an online publication available to all Percussive Arts Society members. Recent performance highlights include the 2018 PASIC Focus Day percussion ensemble performance with his students, and the 2017 PASIC All-Star Steel Band performance.
Dr. Craycraft studied with and performed alongside members of the internationally acclaimed percussion trio Percussion Group Cincinnati at the College Conservatory of Music, University of Cincinnati where he received his Master's and Doctoral degrees. He received his Bachelor's degree from the Baldwin-Wallace University and Conservatory.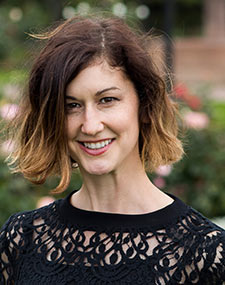 Position:
Assistant Professor, SAL
Department:
Music
Phone:
(218) 723-6526
E-Mail:
sludwig@css.edu
Dr. Sarah Ludwig is the Director of Choral Activities and Vocal Music Education at The College of St. Scholastica. She holds a BA in Vocal Music Education from the University of St. Thomas, MA in Music Education with a Choral Conducting concentration from the same institution, and DMA in Choral Conducting from Texas Tech University.
At St. Scholastica, Dr. Ludwig directs the Concert Choir, Vox Anima (Women's Choir), and Cantus Corde (Men's Choir). She teaches courses in conducting, music education, freshman common course (Dignitas), and supervises vocal music education student teachers. Dr. Ludwig serves the college community as chair of the College Learning Outcomes Committee and on the Faculty Steering Committee through this role. In the Duluth community, she is the Associate Artistic Director of the Lake Superior Youth Chorus, directing the Choristers Choir (grades 3 - 5). Through LSYC, she is the Prelude Program Director, coordinating a teaching staff of 10 instructors and 16 school/non-profit sites that provide an experiential choral introduction to young singers in Duluth, Proctor, Hermantown, and Superior. Dr. Ludwig is a soprano with the Twin Ports Choral Project, and assists in the preparation of the choir. Outside of music, she sits on the TED at the Teatro Committee at Zeitgeist Arts. She is an active member of ACDA, serving as the ACDA-MN Repertoire & Resources Chair for SSAA choirs and collaboratively with her LSYC colleagues as the Youth and Community Repertoire and Standards Chair for the North-Central Division.
Prior to her appointment at CSS, Dr. Ludwig directed middle school choral programs in the Twin Cities area, was Artistic Director of the St. Cloud State University Cantabile Girls' Choir, and Graduate Teaching Assistant at Texas Tech University. Choirs under her direction have performed nationally at the Organization of American Kodály Educators, locally at the Minnesota Music Educators Association convention, in Avery Fisher Hall at Lincoln Center, and Chicago's Symphony Hall. She holds memberships in ACDA, NAfME, The VoiceCare Network and is an active clinician throughout the region.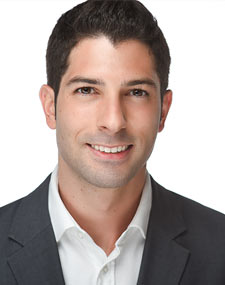 Position:
Assistant Professor, MUS
Department:
Music
Phone:
(218) 625-4876
E-Mail:
nsusi@css.edu
Dr. Nicholas Susi is Assistant Professor of Music at the College of St. Scholastica in Duluth, MN. In addition to teaching private lessons in piano, Dr. Susi also teaches music theory and coordinates the class piano program. He enjoys a multifaceted career living out his deep love for music; his varied activities in recent seasons have included solo and concerto performances, master classes, lectures, community outreach events, and competition adjudication.
Dr. Susi's artistry has been recognized through prizes in such piano competitions as the National Federation of Music Clubs Young Artist Award, the Mu Phi Epsilon International Competition, and Klavierfestival Rösrath, while his research has been awarded prestigious grants from such organizations as the Deutscher Akademischer Austausch Dienst (DAAD), Mu Phi Epsilon Foundation, and Legacy Foundation for the Arts. These and other grants enabled him to travel, study, and perform music across Europe; the experiences of researching Beethoven in Bonn, Debussy in Paris, and Mozart in Vienna have been central to his development as a musician and to his cosmopolitan understanding of musical styles. Other noteworthy appearances include two concerts for the Princess von Hohenzollern at her castle in Namedy, Germany, his semifinalist recital at the TivoliVrendenburg in Utrecht, The Netherlands during the 2014 International Franz Liszt Piano Competition, and concerto solos with such orchestras as the Omaha Symphony, Wiener Residenz Orchester, St. Louis Chamber Orchestra, and Philharmonia of Greater Kansas City. His debut recording, Scarlatti Now, was released in late 2016 and has received critical attention and nationwide radio airplay.
A native of St. Louis, MO, Dr. Susi completed his doctorate at the University of Michigan, with previous studies at the University of Kansas and at the Hochschule für Musik und Tanz Köln as a two-time DAAD grantee. Primary teachers include Zena Ilyashov, Jack Winerock, Nina Tichman, and Arthur Greene. For details on upcoming performances and further listening, please visit
www.nicholas-susi.com
.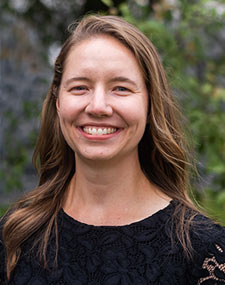 Position:
Admin Asst/Staff Accompanist
Department:
Music
Phone:
(218) 723-6778
E-Mail:
EValine@css.edu
Website:
View
Emily Valine is Staff Accompanist and Music Department Administrative Assistant at the College of St. Scholastica in Duluth, MN. She accompanies the CSS Choral Ensembles (Bella Voce, Concert Choir, Vox Anima, and Cantus Corde), collaborates with vocal and instrumental music majors, and manages the Music Library. Emily holds a BA in Music (Piano Performance and Pedagogy) from St. Scholastica (2013).
Emily also teaches piano lessons to pre-college students in her private studio in Duluth. She is recognized by Music Teachers National Association as a Nationally Certified Teacher of Music (NCTM) and is involved with Minnesota Music Teachers Association as a site administrator for piano and theory exams and as treasurer of the local Arrowhead Music Teachers Association. She is also an accompanist for the Lake Superior Youth Chorus and the Twin Ports Choral Project.
Adjunct Faculty
Adjuncts are listed during semesters in which they teach. Position:
Adjunct Faculty
Department:
Music
Phone:
E-Mail:
cleibfried@css.edu Position:
Adjunct Faculty
Department:
Music
Phone:
E-Mail:
jleibfried@css.edu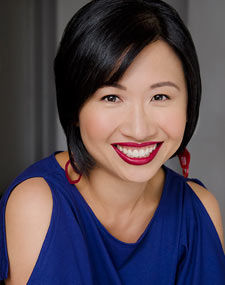 Position:
Adjunct Faculty
Department:
Music
Phone:
E-Mail:
clien1@css.edu
Soprano Jennifer Lien, lauded for her "sonorous, clear voice" and her dramatic range, has been seen on opera and concert stages in California, Florida, New York, New Hampshire, Minnesota, Wisconsin, and Singapore. Dr. Lien was most recently seen as soprano soloist with the Singapore Symphony Orchestra in February 2020. Other recent performances include appearances with LunArt Festival in Madison, WI; and the roles of Helena in Benjamin Britten's A Midsummer Night's Dream and Madame Lidoine in Poulenc's Dialogues of the Carmelites with New Opera Singapore. In May 2018, Dr. Lien starred in Poulenc's one-woman opera La Voix Humaine with the Singapore Symphony Orchestra's chamber series to wide acclaim, a performance that was streamed online worldwide in 2020 during the pandemic.
Dr. Lien has appeared in operatic roles with companies including Mission City Opera, West Bay Opera, Oakland Opera Theater, West Marin Music Festival, Berkeley Opera, Solo Opera, and San Francisco Lyric Opera. Dr. Lien's roles include Pamina, Rosina, Despina, Micaëla, Frasquita, and Susanna. Concert engagements include Joe Hisaishi's East Land Symphony, Haydn's The Creation, The Seasons, and Mass in Time of War; Saint-Saëns' Christmas Oratorio; Handel's Messiah; Vivaldi's Gloria; and Mozart's Requiem. Known for her innovative recital programming and collaboration in chamber music, Dr. Lien has premiered numerous works by contemporary composers, while her recital, Mélodie et poésie, showcasing the songs of French composers set to texts of their time, has been presented in recital series in New York state, California and New Hampshire, and at the prestigious Esplanade arts center in Singapore.
Dr. Lien made her operatic debut in the role of Papagena (The Magic Flute) with Singapore Lyric Opera, where she also appeared as Princess Stephanie in The Student Prince. She received further operatic training as a resident artist with Central Florida Lyric Opera, a young artist with the Seagle Music Colony, an apprentice artist with Bel Canto at Caramoor, and as a member of the OperaWorks Advanced Accelerated Singer program.
Returning to music after a career as a newspaper journalist, Dr. Lien first began her vocal studies at Dartmouth College, where she was an English major. Under the guidance of soprano Erie Mills, she later received her Master of Arts in Music at San José State University. Dr. Lien holds a Doctor of Musical Arts degree in Voice and an M.A. in Historical Musicology from the University of Wisconsin-Madison. A seasoned vocal educator, Dr. Lien taught voice to majors and non-majors at UW-Madison and at Beloit College before coming to the College of Saint Scholastica. Position:
Adjunct Faculty
Department:
Music
Phone:
E-Mail:
msever1@css.edu