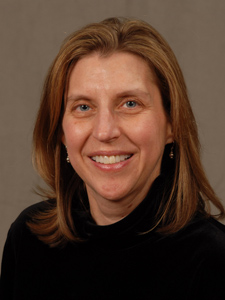 Position:
Assoc Prof, History & Politics
Department:
History
Phone:
(218) 723-6098
E-Mail:
JDupont@css.edu
Assistant Professor of History and Politics
Ph.D. The University of Chicago
B.A. The University of Texas at Austin
Jill Dupont is an Assistant Professor of History at The College of St. Scholastica, where she is also Associate Director of the Women and Gender Studies Program. Before joining the St. Scholastica faculty in 2007, she served as assistant professor of history at the University of North Texas (2001-2007). She has also taught at the University of Chicago and the University of Illinois at Chicago. Professor Dupont is a specialist in US social and cultural history, with teaching and research interests in African American history and culture; race, gender, and ethnicity; comparative history of African peoples in the diaspora; theory and history of performance genres; and sports and society. She has been interviewed on Texas public television and radio, served as a consultant for a PBS documentary film ("Racing Dixie"), and lectures widely in academic and public forums. She has published a number of reference articles and reviews, and is currently working on a book, Shadow Play: Race, Nation, and the Spectacle of Boxing in American Culture. Since 2009 she has been a Member of the Board of Governors, St. Louis County Historical Society, Duluth, Minnesota. Position:
Assoc Professor, HIS
Department:
History
Phone:
(218) 723-6177
E-Mail:
CKeye@css.edu
Associate Professor of History and Politics
Ph.D. University of North Carolina, Chapel Hill
M.A. University of North Carolina, Chapel Hill
B.A. The College of the Holy Cross
C. Neal Keye is an Associate Professor of History and Politics at the College of St. Scholastica. He is also Director of Women's and Gender Studies and Program Director of the Oreck-Alpern Grant for the Study of Religion and Culture after 9/11. Before coming to St. Scholastica in 2001, he taught at The University of North Carolina at Chapel Hill in the Department of Religious Studies and for the Program in Social Theory and Cross-Cultural Studies. Professor Keye has held a fellowship in Public Ethics at the Institute of Arts & Humanities at the University of North Carolina at Chapel Hill, and is currently Chair of the "Religion, Gender, and Sexuality" section for the Midwest region of The American Academy of Religion. Professor Keye's teaching and research interests include modern and contemporary discourses on religion, culture, and history; method and theory in the study of religion; western intellectual history; modern philosophy and aesthetics; feminist theory and gender studies; and the history and politics of colonialism, imperialism and globalization, with areas of specialization in modern Europe, India, and the Middle East. He is currently working on a revision of his doctoral dissertation for publication (Messengers of the Gods? Rethinking the Interpretive Turn in the Discourse of the Human Sciences after 9/11).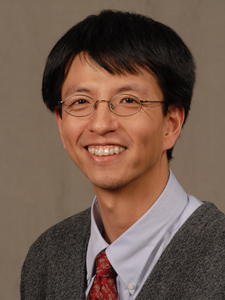 Position:
Assoc Professor, HIS
Department:
History
Phone:
(218) 723-6743
E-Mail:
HLiang@css.edu
Website:
View
Hong-Ming Liang (Ph.D., Washington University, 2003) Associate Professor of History and Politics. His research and teaching interests include world history, global studies, East Asian history, nationalism and national identity, popular culture and historical memory, human rights and globalization, and international politics, especially relations among Taiwan, Japan, China, and the United States. As a Fulbright Scholar, he conducted archival research in Taiwan and China, combing through the holdings of the Chinese Nationalist Party (Guomindang) in an effort to understand how this anti-communist yet Leninist party debated and created policies on Chinese nationalism and modern citizenship during the 1930s.
Professor Liang is the founding chief editor of The Middle Ground Journal: World History and Global Studies. The Middle Ground is an international, open-access scholarly journal housed at St. Scholastica and published by the Midwest World History Association, a scholarly association co-founded by Professor Liang with many other world historians. He is also the founder, publisher, and editor in chief of The North Star Reports: Global Citizenship and Digital Literacy , an open-access publication serving college and K-12 students around the globe.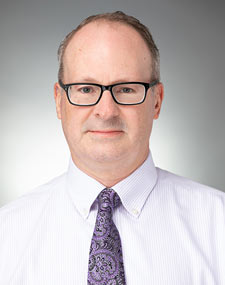 Position:
Prof/HHU Dir/HIS, POL Dept Chr
Department:
History
Phone:
(218) 723-6468
E-Mail:
RPoole@css.edu
Website:
View
Randall A. Poole (Ph.D., University of Notre Dame, 1996) is Professor of History at the College of St. Scholastica in Duluth, Minnesota. He teaches in the Department of History and Politics, in the Health Humanities Program, in the Honors Program, and in the Dignitas First-Year Program. His research areas include Russian and European intellectual history, the history of ideas, and the history of philosophical and religious thought. He is the translator and editor of Problems of Idealism: Essays in Russian Social Philosophy (Yale University Press, 2003); co-editor (with G. M. Hamburg) of A History of Russian Philosophy, 1830-1930: Faith, Reason, and the Defense of Human Dignity (Cambridge University Press, 2010, 2013); and co-editor (with Paul W. Werth) of Religious Freedom in Modern Russia (forthcoming in the Kritika Historical Studies series at the University of Pittsburgh Press, 2018). He is also the author of numerous articles and book chapters.
Poole is a Fellow of the Center for the Study of Law and Religion at Emory University in Atlanta, Georgia, and a Fellow of the International Center for the Study of Russian Philosophy at the Institute of Philosophy, Saint Petersburg State University. In 2012 he was Visiting Professor of Russian Intellectual History at the University of Toronto. He has held research fellowships at the Institute for Advanced Study in Princeton, New York University, Stanford University, Columbia University, and elsewhere. Over the past twenty-five years he has presented about seventy-five papers and lectures at academic conferences and universities in the United States and abroad. His CV and many of his publications are available at https://css.academia.edu/RandallAPoole and at http://philosophy.spbu.ru/rusphil/1558/15339.