Position:
Instr, ENG/Writing Cntr Dir
Department:
English
Phone:
(218) 723-6657
E-Mail:
SBackus@css.edu
Steve, an English Instructor, is the Director of the Rose Frenzel Warner Writing/Critical Thinking Center, which he developed beginning in 2003. He also teaches writing and Dignitas. Steve earned an undergraduate degree from the University of Minnesota and his M.A. in English at UMD. He has taught at a variety of institutions including De La Salle High School and the American University in Cairo, Egypt.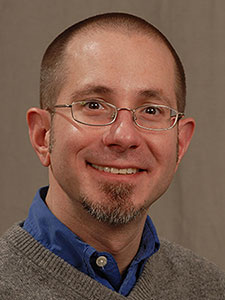 Position:
Assoc Professor, ENG
Department:
English
Phone:
(218) 723-5950
E-Mail:
JCrane@css.edu
James Crane is an Assistant Professor of English. He has a B.A. from Grinnell College and an M.A. and Ph.D. in English Language and Literature from the University of Michigan-Ann Arbor, where he specialized in 18th and 19th century literature, gender studies, and theories of genre. Before arriving at CSS, James taught at the University of Michigan, Albion College, and Loyola University Chicago. His research interests include early American literature, nineteenth-century literature, and transatlantic studies. At CSS, he teaches courses in literature and writing. James writes about early American literature and transatlantic Romanticism. He is at work on a book about seafarers in American and British literature.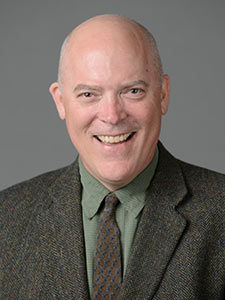 Position:
Professor, ENG
Department:
English
Phone:
(218) 723-5947
E-Mail:
Whodapp@css.edu
William Hodapp is a Professor of English. He holds a Ph.D. in English language and literature from the University of Iowa, an M.A. in English from Minnesota State University, Mankato, and a B.A. in Humanities from Saint Mary's University. He has worked at The College of St. Scholastica since 1994, teaching a range of writing, literature, and honors courses. He has also taught in the College's Irish Studies Program in Louisburgh, Ireland, four times (2000, 2006, 2011, 2018). In 2001 the Student Senate awarded him the Tassie McNamara Award for service to students; in 2001-2002 he was a visiting scholar at Wolfson College, University of Cambridge; and in 2012 he was a National Endowment for the Humanities Summer Scholar, participating in a seminar on the early printed book held in Antwerp, London, and Oxford. From January through May, 2015, he was a US Fulbright Scholar to the United Kingdom, working at Durham University, Durham, England. He received the CSS Excellence Award in Scholarly and Creative Activity in 2015.
Bill's research and writing center largely on medieval and early modern literature and culture and on cinematic medievalism, that is, twentieth- and twenty-first-century depictions of medieval subjects in film. Since 1990, he has presented more than eighty papers and lectures at academic conferences and universities in the United States and in Europe and has published twenty-nine journal articles and book chapters and thirteen reviews. In his book The Figure of Minerva in Medieval Literature (Boydell & Brewer, 2019), he examines appearances of the Roman goddess of wisdom in ancient and medieval literary texts. Currently, he is working on two projects: the first dealing with James I of Scotland's narrative poem The Kingis Quair; the second, with connections between liturgy and medieval drama. In addition to his own research and writing, he serves as referee for several academic journals and has guest-edited issues for three: Studies in Medieval and Renaissance Teaching, Enarratio: Publications of the Medieval Association of the Midwest, and Listening: Journal of Religion and Culture. Bill coordinates the College's minor in Medieval and Renaissance Studies.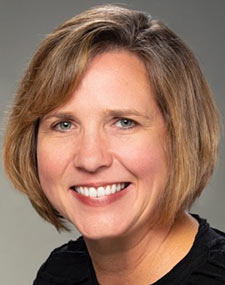 Position:
Assoc Prof, ENG/Dir, Honors
Department:
English
Phone:
(218) 625-4488
E-Mail:
SJohnson2@css.edu
Stephanie Johnson is an Associate Professor of English and Director of the Honors Program. She holds a B.A. from St. Olaf College, an M.A. from the University of Minnesota, and a Ph.D. from the University of Washington. Before joining the faculty in 2010, she taught at the University of Puget Sound and Valparaiso University, where she also held a Lilly Postdoctoral Teaching Fellowship. She teaches nineteenth- and twentieth-century British literature, literature by women, and poetry, and co-leads the Arts and Culture study abroad experience in London every other year. Her publications include articles on Elizabeth Barrett Browning and Christina Rossetti, and she is currently working on a book project that examines Rossetti's theology of the body as shaped by her poetry and prose.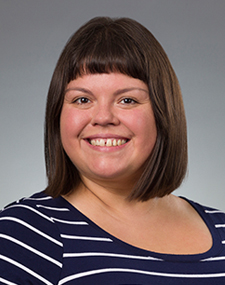 Position:
Assistant Professor, ENG
Department:
English
Phone:
(218) 625-4875
E-Mail:
llinares@css.edu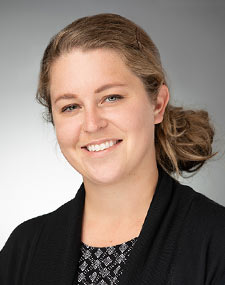 Position:
Asst. Professor, ENG
Department:
English
Phone:
(218) 723-6244
E-Mail:
zmoeggenberg@css.edu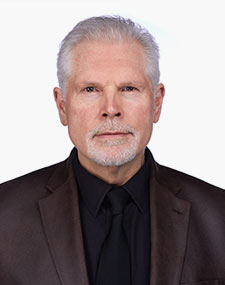 Position:
Assistant Professor, ENG
Department:
English
Phone:
(218) 625-4874
E-Mail:
kquarmby@css.edu
Website:
View
Dr. Kevin A. Quarmby, Assistant Professor of English in the School of Arts and Letters, is editing Henry VI Part 1 for Internet Shakespeare Editions, and is Editor of the Shakespeare performance review journal, Scene: Reviews of Early Modern Drama, based at the University of Victoria, BC. Prior to his academic career, he was a professional stage, television, and film actor.
Dr. Q (as his students call him) was awarded a PhD in English (Shakespeare and Early Modern Drama) by King's College London and is a Fellow of the Royal Society of Arts. He won the King's College 'Inglis Prize' and gained full Arts and Humanities Research Council funding for his doctoral research. During his graduate studies, he taught English Renaissance Literature at King's College, followed by University of Notre Dame, St. Lawrence University, and University of California courses, all for their London study-abroad experiences.
On completing his PhD, preceded by a Masters degree in Shakespearean Studies taught jointly by King's College and Shakespeare's Globe Theatre, London, Quarmby was invited back to this iconic theatre as a Globe Education Lecturer. Other London Faculty positions include study-abroad Shakespeare courses for Florida State University, as well as Drexel and Temple University via the Foundation for International Education.
As Associate Tutor for the University of Sussex's English and Drama Department, Quarmby workshopped and directed a final year production of Ben Jonson's Masque of Queens. He also taught Emory University's Summer Program at the University of Oxford (UK), and was Guest Lecturer at the University of Cambridge's Homerton College (UK), teaching Restoration and Long Eighteenth-Century Drama. In the Fall of 2012, Quarmby accepted an assistant professorship at Oxford College of Emory University, an antebellum college situated in rural Georgia. In 2017, Quarmby joined the faculty at The College of St. Scholastica in Duluth, the place he now calls home.
Away from the 'physical' classroom, Quarmby is passionate about digital scholarship and social justice. His Shakespeare classes regularly invite outside participants to join his students, while also interacting with academics and practitioners from around the world. During his three-year tenure as Distinguished Visiting Scholar (2011-2014), he received tremendous support from the Claus M. Halle Institute for Global Learning, based at Emory University.
Quarmby has published extensively in academic journals, including Shakespeare, Shakespeare Bulletin, ROMARD, Cahiers Élisabéthains, and Shakespeare Survey. His 2012 book, The Disguised Ruler in Shakespeare and his Contemporaries, was shortlisted for the Shakespeare's Globe Book Award 2014, and subsequently reissued in paperback (2016) by Routledge. Other publications include essays in Women Making Shakespeare (Bloomsbury 2013), Shakespeare Beyond English (Cambridge 2013), Macbeth: The State of Play (Bloomsbury 2014), and The Revenger's Tragedy: The State of Play (Bloomsbury 2017). He is on the Editorial Board of The Map of Early Modern London, editing William Davenant's The Cruel Brother for Digital Renaissance Editions, and co-editing with Brett Greatley-Hirsch (University of Leeds) the anonymous play, Fair Em.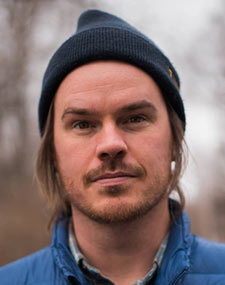 Position:
Assoc Professor/Chair, ENG
Department:
English
Phone:
(218) 723-6606
E-Mail:
RVine@css.edu
Website:
View
Ryan Vine's debut full collection To Keep Him Hidden (Salmon, 2018), winner of the 2018 Northeastern Minnesota Book Award, was a finalist for the May Swenson Prize, the New Issues Prize, the Crab Orchard Series, the MVP Prize from New Rivers Press, and—selected by Robert Pinsky — the Dorset Prize.
His poems have appeared in a number of magazines, including The American Poetry Review, Ploughshares, Poetry Ireland Review, Poetry Daily, Verse Daily, and on National Public Radio. His chapbook, Distant Engines (Backwaters Press, 2006), won a Weldon Kees Award and spent time on the Poetry Foundation's contemporary best-seller list.
He's received the Greensboro Review's Robert Watson Poetry Prize, McKnight/ARAC Career Development Grants, an Artist Initiative Grant from the Minnesota State Arts Board, a Walter E. Dakin Fellowship in Poetry from the Sewanee Writers' Conference and has been a finalist or nominee for numerous other honors, including the Pushcart Prize.
Ryan is associate professor, a member of the Honors faculty and Chair of the English Department at the College of St. Scholastica in Duluth, MN. Position:
Assoc Professor, ENG
Department:
English
Phone:
(218) 723-6655
E-Mail:
Syunis@css.edu
Suzanne Yunis (Ph.D., Case Western Reserve University) is Associate Professor of English at the College of St. Scholastica, where she has taught since 1989. From 1997 to 2000 she was director of White Water Writers Workshop at the Institute for Writing and Thinking at Bard College in Annandale-on-Hudson, New York. From 2000-2015 she was co-director of Imagining History, a grant project in northern Minnesota which enabled her to guide local teachers through family reminiscence, historical research and writing. Through this experience she witnessed the healing power of writing and sharing stories, and saw how narratives detailing family trauma and triumph could move writers toward a measure of peace and their audiences toward compassion. More recently, her participation in "The Examined Life Conference," held annually at the University of Iowa Carver College of Medicine, has reinforced her belief in the therapeutic efficacy of both literature and personal writing in the healing professions. In the Health Humanities Program, she helps students and future healthcare professionals find the words, sentiments and narrative arcs to shape stories that wrestle meaning from pain—their own and their patients'.
Adjunct Faculty
Adjuncts are listed during semesters in which they teach.