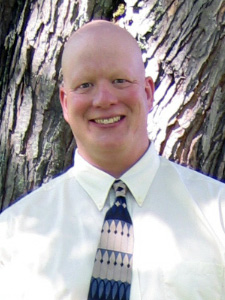 Position:
Asst Professor, EDU
Department:
Education
Phone:
(218) 625-4995
E-Mail:
JBauman@css.edu
John earned his B.S. in Elementary Education from Moorhead State University. His M.A. in Curriculum and Instruction was earned at the University of St. Thomas, St. Paul. John taught elementary students in the towns of Wabasso, MN and Northfield, MN. He is currently working to complete his Ed.D. in Educational Leadership through the University of St. Thomas. John teaches in the School of Education,the Dignitas program for First-Year students, and is the chair of the SOE Undergraduate Admissions Committee. His passions include his family, Faith, reading, and numerous outdoor activities.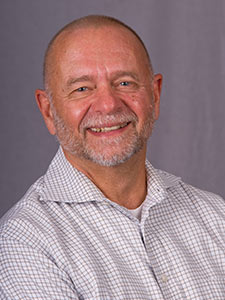 Position:
Professor, TRS
Department:
Theology & Religious Studies
Phone:
(218) 723-6024
E-Mail:
Gboelhow@css.edu
Website:
View
Gary J. Boelhower (Ph.D., Marquette University) is Professor of Theology and Religious Studies at the College of St. Scholastica. He teaches courses in healthcare ethics, health humanities, contemporary moral issues, death and dying, leadership, and religions of the world. He has taught secondary, undergraduate, graduate, and executive development courses and has administered educational programs for over 45 years, serving as founding executive director of the Center for Spirituality and Leadership, dean of lifelong learning, dean of graduate studies and vice president for academic affairs. He has consulted with a broad range of organizations (healthcare, government, education, non-profit, business) on values, teamwork, mission and strategy, diversity, professional ethics, wise decision-making, and the respectful workplace. He has given over a thousand professional presentations and has keynoted at national and regional conferences on nursing, rural healthcare, health information management and critical access hospitals. He has facilitated executive development programs on dialogue, authentic leadership, values and vision, and appreciative inquiry. He has published scholarly articles and educational texts. His recent books include Naming Rites: Poems (Holy Cow! Press 2017), Choose Wisely: Practical Insights from Spiritual Traditions (Paulist Press 2013), Mountain 10: Climbing the Labyrinth Within (Mountain 10 Resources 2013), and Marrow, Muscle, Flight: Poems (Wildwood River Press 2011) which won the Midwest Book Award. He enjoys backpacking, hiking, cross-country skiing, snowshoeing, sailing, and writing poetry.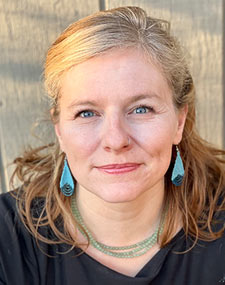 Position:
Asst Prof/Dir, Art
Department:
Art
Phone:
(218) 723-6723
E-Mail:
SBrokke@css.edu
Website:
View
Sarah Brokke Erickson received her BFA in Pre-Graduate Studio Art with an emphasis in Painting from the University of Minnesota Duluth. During her time there, she studied abroad in Birmingham, England and participated in an Art History Intensive in France. She received her MFA through a joint program between SACI in Florence, Italy and BGSU in Ohio.
Brokke Erickson has taught Studio Art, Art History, Art Theory, Honors and Dignitas courses at CSS since the fall of 2005, and has been the Art Program Director since 2015. She also directs the Mural Initiative Project, which is in its third year. This project has created collaborative community murals with local schools and non-profits, each of which have been supported by Arrowhead Regional Arts Council Grants, and has brought visiting Artists to the college.
She is also a visual Artist. Thematically, her work explores gender roles and traditions, relationships, and identity. She exhibits her work locally, as well as nationally and internationally. Brokke Erickson is a 2015 and 2018 recipient of a Minnesota State Arts Board Artist Initiative Award, as well as a 2017 Arrowhead Regional Arts Council Fellowship. Her published work Portrait of an Artist received an Honorable Mention by the NEMBA, and a documentary of the same name was produced in 2017 by SHOOK productions.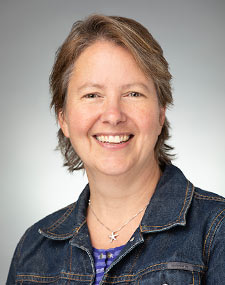 Position:
Lecturer, SHS
Department:
HIM Progression
Phone:
(218) 723-7004
E-Mail:
EFait@css.edu
1. Introduction / Background
Beth has a Masters of Healthcare Administration from the University of Minnesota in Minneapolis, MN and a Bachelor of Arts Degree from the College of St. Scholastica in Duluth, MN.
She has worked in a variety of health care settings including consulting, physician clinics, community hospitals, and a health care system. Areas worked in include administration, strategic planning and marketing. She has been working at CSS since 2005 teaching Introduction to U.S. Healthcare and Change Leadership. She has also worked at Kaplan University the past couple years teaching Academic Strategies for the Health Care Professional and Medical Office Accounting online.
---
2. Current Roles, Associations, Affiliations
Beth has been teaching Introduction to U.S. Health Care at CSS since 2005 online as well as on-campus on occasion. She also developed and teaches the course "Change Leadership."
---
Beth is especially interested in health care systems and operations, U.S. Health Care reform, and public health.
--- Position:
Adjunct Faculty
Department:
Communication, Theater and Art
Phone:
E-Mail:
ihoeschen@css.edu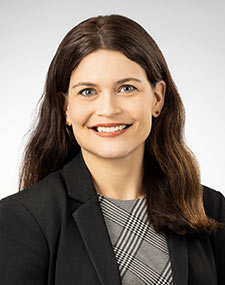 Position:
Coord, Academic Support Svcs
Department:
CAS/FYDP
Phone:
(218) 723-6645
E-Mail:
JJohnsto@css.edu
Jessica Johnston coordinates programming related to academic success at the Duluth campus and veteran initiatives across all campuses. Jessica earned a Bachlor of Arts in Psychology from St. Scholastica in 2008 and a Masters of Science in Education from the University of Wisconsin-LaCrosse in 2016.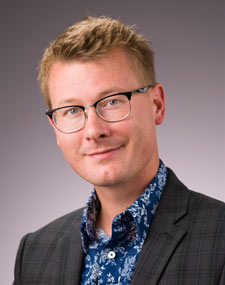 Position:
Asst. Professor, CTA
Department:
Communication, Theater and Art
Phone:
(218) 723-6719
E-Mail:
RLarson4@css.edu
Website:
View
Assistant Professor of Communication and Media Studies
Department of Communication, Theatre, and Art
The College of St. Scholastica
@roblarson1979
www.facebook.com/robertdlarson
Phone: 218 723 6719
Office: Tower Hall, Room 4407 Position:
New & Transition Student Advis
Department:
Academic Support Services
Phone:
(218) 723-6475
E-Mail:
llindstrom1@css.edu Position:
Adjunct Faculty
Department:
Communication, Theater and Art
Phone:
E-Mail:
jmccullough@css.edu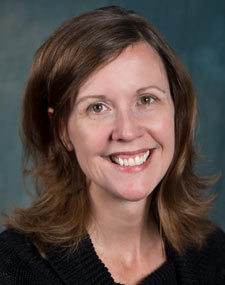 Position:
Adjunct Faculty
Department:
Computer Info System GEO
Phone:
(218) 733-2269
E-Mail:
JMcGover@css.edu
Joelle McGovern, MEd, has been teaching for the Dignitas program since 2013. She earned her bachelor's degree in computer information systems and her master's degree in education from The College of St. Scholastica. In Joelle's 16 plus years of working with college students at CSS, she has gained experience in online instruction, strategic planning, project management, residential life and academic advising. Currently she serves as an adjunct instructor for the Computer Information Systems Department at The College of St. Scholastica.
Joelle's inspiration for designing Star Wars and Servant Leadership comes from various professional development training opportunities received while working as a student affairs professional along with Matt Stover's book adaptation for Episode III Revenge of the Sith. Joelle's teaching style is influenced by the work of Geneva Gay's research on Culturally Relevant Pedagogy. Joelle agrees with Gay's theory that students need to experience a safe and inclusive learning community that offers students opportunities to connect new information to their own lived experiences. This includes providing students access to course materials through multiple forms of presentation and designing learning activities that allow students the freedom to demonstrate their knowledge and critical thinking through various mediums. Students can expect to feel comfortable, challenged, and receive prompt, yet formative feedback.
Joelle's goals for the students enrolled in her class are that they will apply key principles of servant leadership into their daily lives and begin to recognize moments of authentic joy.
---
Phone: 218.340.9976
Office Hours: by appointment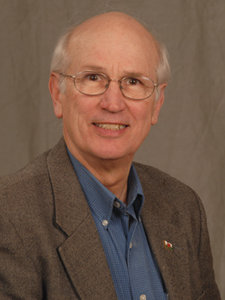 Position:
Assoc Prof, GCL/Dir, Peace&Jus
Department:
Global Cultural & Language Studies
Phone:
(218) 723-6442
E-Mail:
Tmorgan@css.edu
Website:
View
Dr. Morgan has taught Russian language and culture for many years. He's particularly interested in cross-cultural issues and has explored in a variety of ways the experience of American and Canadian Finns in Soviet Russia. He also co-authored an advanced grammar of English (in Russian) that was published in Russia in a second edition in 2001. (The first edition was published in 1997.)

Dr. Morgan founded and directed (with Russian colleagues) a series of summer language camps for college students. The camps are held in Russia for American students and at St. Scholastica for Russians in alternating years. The program marked its 26th year in 2015 and is now directed by Dr. Karen Rosenflanz.

Dr. Morgan has a strong interest in the international aspects of peace and justice issues. He was involved in the development of the Duluth International Peace Center, a citizens' group that functioned for many years in the 1990s to foster international cooperation and peacemaking at the grass roots level. And he was a charter member of the Duluth City Cities Commission. He currently is involved in helping to develop a relationship with citizens in a city in northern Iraq and is currently president of Duluth Sister Cities International.

Courses that he regularly teaches include Rusian literature classes, honors courses with a peace and justice theme, philosophy and a course on peaceful resolution of international conflict.

Dr. Morgan is the director of the Alworth Center for the Study of Peace & Justice, which regularly brings nationally known speakers to campus. Topics that the Center has addressed in the past few years include issues connected with food, energy, the environment, wealth & poverty, war & peace, democracy and the media. Dr. Morgan also coordinates a new major in Peace & Justice Studies.

Favorite free-time activities include biking, tennis and dog walking.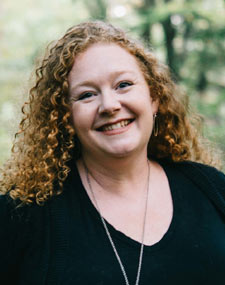 Position:
Lecturer, CTA/SAL
Department:
Communication, Theater and Art
Phone:
(218) 723-6701
E-Mail:
KMullan@css.edu
Kelly holds a Bachelor of Fine Arts Degree in Theatre from the University of Wisconsin - Superior, and a Masters Degree in Advocacy and Political Leadership from the University of Minnesota - Duluth. Over the last 20 years, she has directed theatre productions at UW-Superior, Renegade, The Duluth Playhouse, Marshall and Denfeld High Schools, Tugboat Children's Theatre, The Underground, Twin Ports Stage, and most recently, The College of St. Scholastica. Additionally she coached the high school speech team at Marshall. Kelly has also been very involved in the local community through Mentor Duluth, Duluth Superior Area Community Foundation (Young Leaders Fund), PAVSA, and formerly co-chaired the Board of Directors for the Women's Community Development Organization. Her passions include advocacy and service, particularly related to issues of gender and violence in our community.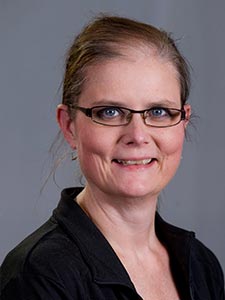 Position:
Lecturer, CTA/SAL
Department:
Communication, Theater and Art
Phone:
(218) 625-4885
E-Mail:
sobst@css.edu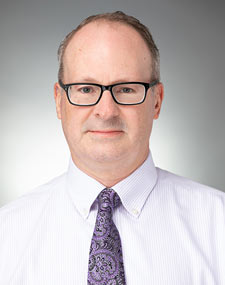 Position:
Professor, HIS
Department:
History
Phone:
(218) 723-6468
E-Mail:
RPoole@css.edu
Website:
View
Randall A. Poole (Ph.D., University of Notre Dame, 1996) is Professor of History at the College of St. Scholastica in Duluth, Minnesota. He teaches in the Department of History and Politics, in the Health Humanities Program, in the Honors Program, and in the Dignitas First-Year Program. His research areas include Russian and European intellectual history, the history of ideas, and the history of philosophical and religious thought. He is the translator and editor of Problems of Idealism: Essays in Russian Social Philosophy (Yale University Press, 2003); co-editor (with G. M. Hamburg) of A History of Russian Philosophy, 1830-1930: Faith, Reason, and the Defense of Human Dignity (Cambridge University Press, 2010, 2013); and co-editor (with Paul W. Werth) of Religious Freedom in Modern Russia (forthcoming in the Kritika Historical Studies series at the University of Pittsburgh Press, 2018). He is also the author of numerous articles and book chapters.
Poole is a Fellow of the Center for the Study of Law and Religion at Emory University in Atlanta, Georgia, and a Fellow of the International Center for the Study of Russian Philosophy at the Institute of Philosophy, Saint Petersburg State University. In 2012 he was Visiting Professor of Russian Intellectual History at the University of Toronto. He has held research fellowships at the Institute for Advanced Study in Princeton, New York University, Stanford University, Columbia University, and elsewhere. Over the past twenty-five years he has presented about seventy-five papers and lectures at academic conferences and universities in the United States and abroad. His CV and many of his publications are available at https://css.academia.edu/RandallAPoole and at http://philosophy.spbu.ru/rusphil/1558/15339. Position:
Adjunct Faculty
Department:
GTL
Phone:
E-Mail:
sschroederdav@css.edu Position:
Adjunct Faculty
Department:
Communication, Theater and Art
Phone:
E-Mail:
pspooner@css.edu
Peter Spooner teaches studio art and education courses for The College of St. Scholastica, Lake Superior College and University of Minnesota Duluth, in addition to working as a freelance curator, writer, and appraiser. He earned a BS in Art Education from the University of Wisconsin Stout, and MS and MFA degrees in painting and drawing from Illinois State University. He has held positions as an educator, museum educator, museum curator, non-profit gallery director, and self-employed art appraiser. Spooner has served as an exhibition juror and grant review panelist for numerous institutions, including the Illinois Arts Council, the Jerome Foundation, the Arrowhead Regional Arts Council, and the Minnesota State Arts Board. Current and recent community involvement includes board service for the Duluth Arts Commission, Duluth Public Library, Chester Bowl Improvement Club and The Artists Fund, a non-profit serving regional artists with emergency funding. In curatorial positions at Illinois State University (1988-92) and the Tweed Museum of Art (1994-2012), he organized scores of exhibitions on contemporary art, including solo exhibitions on Frank Big Bear, Wanda Gag, Frances Myers, Dennis Oppenheim, Philip Pearlstein, Rudy Autio and Truman Lowe. He has developed exhibitions and publications rediscovering 19th century American artists, among them Gilbert Munger, David Ericson, and Knute Heldner, and has organized the travel of the Tweed Museum's French Barbizon and American collections to Japan and Italy. In 2014, Spooner guest curated the exhibition Sister Mary Charles: Engagement and Transcendence for the Tweed Museum of Art, and a co-authored the book Saved By Beauty: Sister Mary Charles McGough for St. Scholastica Monastery.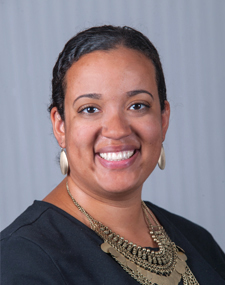 Position:
Crd,Multi Cultural Stu Success
Department:
Institutional Diversity
Phone:
(218) 723-6453
E-Mail:
sstewart@css.edu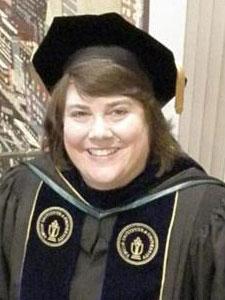 Position:
Assoc Professor/Chair, CTA
Department:
Communication, Theater and Art
Phone:
733-2278
E-Mail:
MVaughan@css.edu
Dr. Merry Renn Vaughan is the director of the CSS Theatre program and the CTA department chair. She has a BFA in Theatre with an emphasis on directing and producing, a self-designed MA in Theatre Arts, and a PhD in Interdisciplinary Studies (her dissertation is titled There's More to Seuss Than Meets the Eye: The Social and Political Vision of an American Icon). Dr. Vaughan teaches Human Communication, Acting for the Stage, Introduction to Theatre and directs a production each year for the CSS Theatre. She is also active in the CSS First-year Program, Dignitas, serving on the Advisory Board and teaching in the program.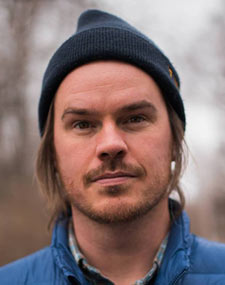 Position:
Assoc Professor/Chair, ENG
Department:
English
Phone:
(218) 723-6606
E-Mail:
RVine@css.edu
Website:
View
Ryan Vine's work
has appeared or is forthcoming in
The
American Poetry Review, Poetry Ireland, Ploughshares, Verse Daily
and on National Public Radio
.
He occasionally reviews poetry for
The Minneapolis Star Tribune.
His chapbook

,

Distant Engines

(Backwaters Press, 2006), won a Weldon Kees Award and spent time on the
Poetry
Foundation's
contemporary best-seller list.
Additional

honors include
The Greensboro Review's
Robert Watson Poetry Prize, a McKnight/ARAC Career Development Grant, a 2015 Artist Initiative Grant from the Minnesota State Arts Board, and he has been a finalist or nominee for numerous others: the Pushcart Prize, the
Black Warrior Review
Poetry Prize, the J. Erskine Poetry Prize from
Smartish Pace,
the Gold Line Press chapbook prize, the Fool for Poetry International chapbook competition and
the May Swenson Poetry Award for a book-length manuscript.
In 2016, his manuscript "To Keep Him Hidden" was a finalist for the New Issues Poetry Prize, the Crab Orchard Series, the MVP Prize from New Rivers Press, and—selected by Robert Pinsky—the Dorset Prize.
Ryan received his M.F.A. from Emerson College, is associate professor of English, a member of the Honors faculty and the Rose Warner Professor at the College of St. Scholastica in Duluth, MN.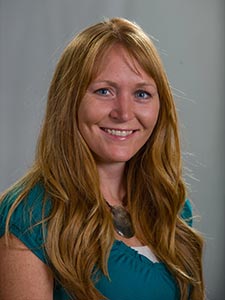 Position:
Adjunct Faculty
Department:
Psychology
Phone:
E-Mail:
sweaver2@css.edu
Website:
View
Dr. Weaver spent ten years in education and mental health before teaching in the psychology department at CSS. She practiced mental health in residential treatment settings including facilities for chemical dependency, eating disorders, and trauma recovery. As a school counselor, she worked with middle and high school students and coached tennis and basketball. (She has researched alternative treatments for addiction disorders, and completed her dissertation on the potential for nature-based therapy. (Dr. Weaver currently directs a nonprofit mental health counseling center called DeepRock Ecotherapy and Wellness.(She has published in the Journal of Sustainability Education, and co-authored a book chapter in an upcoming Oxford University textbook. Presentations and publications can be accessed on the DeepRock website.