Loading. . .
Position:
Professor/Dean, SON
Department:
SON Admin
Phone:
(218) 723-6021
E-Mail:
Mwitrak@css.edu
Marty Witrak has been Dean of the School of Nursing at The College of St. Scholastica since 2006 and served as chair of the Department of Nursing from 1999 to 2006. From 2005 to 2008 she served as founding executive director of the Center for Healthcare Innovation at St. Scholastica.

Her specialties include nursing's role in rural health care, health policy, optimizing the electronic health record in rural healthcare, and advanced nursing education.

She has served as principal investigator and project director on several federal grants. She accepted the 2007 Grassroots Stars Award from the American Association of College of Nursing, and has published many research and scholarly works.

She has been a member of the National Rural Health Association, the American Academy of Nursing, and the American Nurses Association. She currently is co-chair of the Minnesota e-health advisory committee and serves on the steering committee for the MN Action Coalition.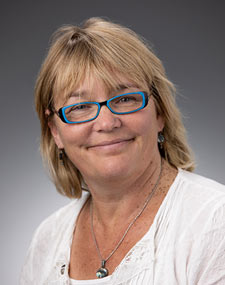 Position:
Asst Professor, NSG - Department Chair
Department:
Traditional Undergraduate Nursing
Phone:
(218) 723-6020
E-Mail:
PByrne@css.edu
My area of specialty lies in the practice of nursing in rural areas. I have worked in arctic Alaska, critical access hospitals, and home health/hospice in remote areas. As healthcare delivery changes, and the role of nursing shifts away from acute care and into chronic disease management and health promotion, rural nurses will be invaluable links to provide quality care.
My teaching experiences begin in rural Alaska with some of the first distance delivery methods in place. It was quite interesting to teach American Heart Association CPR to Inupiat Eskimo first responders who truly understood how far away you might be from an acute care hospital setting. More recently I developed and taught on-line and traditional LPN classes at Itasca Community College. Working with LPN's made me value the relationships between the levels of nursing and illuminated the emerging importance of the baccalaureuate prepared nurse in the workfoce today. Currently I teach Leadership courses for the undergraduate nursing program helping students see the complex relationships between healthcare policy, cost of care delivery, and the unique role of each staff nurse as a leader. All nurses are leaders.
As the Chair of the Traditional Track in the Undergraduate Nursing Program I seek to inspire our faculty team to find the best way to educate the nurses of the future, teaching students to blend skills in technology with compassionate, holistic, quality care. We seek to create nurses who are strong patient advocates, nurses who use the Benedictine values as part of their anchor for moral decision making, and finally nurses who are able to seek answers rooted in Evidence Based Practice. As healthcare becomes increasingly complex, the nurses of the future are called to imagine new delivery care models. Imagination and problem solving can be stimulated by accessing a liberal arts foundation.
My outside interests include experimentation in a broad range of textile arts, extensive travel abroad, and the production and cooking of local foods.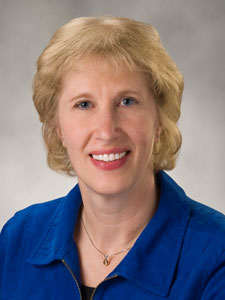 Position:
Assoc Professor, GNSG - Department Chair
Department:
DNP
Phone:
(218) 723-6590
E-Mail:
SFauchal@css.edu
Website:
View
Sally Fauchald is currently an Associate Professor and Chair of the Department of Graduate Nursing in the School of Nursing at the College of St. Scholastica (CSS). She received a BA degree in Nursing and an MA degree in Nursing (Adult CNS focus) from The College of St. Scholastica. Sally completed her PhD in Nursing in 2004 from Barry University in Miami Shores, FL. Sally also holds a certificate in Nursing Informatics from CSS. She has been a faculty member at the college since 2003. Her teaching and research interests include rural health and technology/informatics in nursing education at the advanced practice and doctoral levels.
Position:
Assoc Professor, NSG - Department Chair
Department:
RN/BS
Phone:
(218) 723-6222
E-Mail:
ajohnson14@css.edu
Position: Associate Professor, NSG
Department: Chair, Non-Traditional Nursing
Phone: 723-62222
E-Mail: ajohnson14@css.edu
Background
Arlene Johnson PhD, RN, CNP, CNE assumed the position of Chair of Non-Traditional Nursing in fall 2013. She earned a BA in Nursing from the College of St. Scholastica, an MA in Nursing with a Pediatric Nurse Practitioner specialty from the College of St. Catherine, and a PhD in Education, specializing in Teaching and Training Online from Capella University. Her dissertation research, Transition to Online Learning: The Study of a Graduate Nursing Faculty, was published in Nursing Education Perspectives. Dr. Johnson has been the Principal Investigator in multiple research grants, most recently: Johnson, A., Meehan, A., Hodges, L. (2011). Enhancing Patient Safety Skills for Nurses through Virtual Pediatric Patient Interaction. AHRQ Small Research Grant Program PAR-10-168. Funded $99,665.00. 09/30/11-07/31/13.
Why Do I Teach?
As a nursing faculty member for the past 20 years, I have provided instruction to baccalaureate and graduate nursing students. My desire to teach nursing, as well as to practice nursing, stems from my commitment to the nursing profession. I consider it a privilege to be able to share the knowledge and experience that I have gained in my nursing career with students as they prepare to become the next generation of caregivers. As faculty members, we are charged not only with promoting student learning of the scientific facet of nursing, but we must also encourage exploration of how students will exemplify a caring presence to their future patients. I am certified through the National League for Nursing as a Certified Nurse Educator. My goal as a faculty member is to be an excellent role model for students and one who encourages them to perform at their highest potential and represent the nursing profession well. I am very excited to work with students in the RN to BS program at the College of St. Scholastica.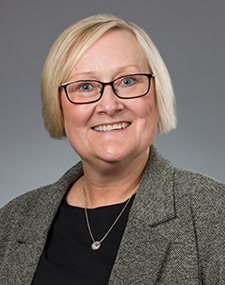 Position:
Assoc Professor, NSG - Department Chair
Department:
Postbaccalaureate Nursing
Phone:
(218) 723-6390
E-Mail:
SSandahl@css.edu
Chair of the Post-baccalaureate nursing program since 2007. I am a Certified Nurse Practitioner in pediatrics with over twenty years of pediatric experience. Teaching interests include adult learners, curriculum development and evaluation, and active, collaborative teaching strategies. Research interests, including doctoral work, include collaborative testing as a learning strategy in nursing education and socialization behaviors of nursing students. Enjoys sewing, reading, and hiking in the north woods with her husband and three dogs.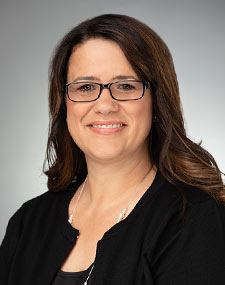 Position:
Asst Professor, NSG
Department:
Postbaccalaureate Nursing
Phone:
E-Mail:
calajoki@css.edu
My MSN specialized in Nursing Education and my teaching interests include the adult learner and creative teaching strategies such as the online learning environment. My nursing experience includes medical/surgical, emergency nursing, obstetrics - including labor and delivery, newborn care, and postpartum care - and occupational health and wellness nursing. I remain connected to obstetrics through teaching a childbirth and breastfeeding education class to expectant mothers.
I am raising my family in a rural community and have a passion for quality rural health care that meets the needs of all community members. I am a hockey mom who loves spending time with my husband and children on our boat and camping - we try to laugh with each other every single day.
Statement of Teaching Philosophy
My teaching philosophy is based on the concept that learning needs to be centered on each individual student while encouraging them to be self-motivated to maximize their learning opportunities. My role as a learner-centered instructor is to foster a positive learning environment that facilitates student learning through the use of multiple types of teaching exercises and activities (Blumberg, 2009). Active participation in learning encourages students to become critical thinkers which is an essential part of the nursing process that cannot be learned by instructors telling students what they need to know, rather this skill is built through student interaction in classroom activities that builds on students knowledge (Billings Halstead, 2009).
I believe personal interaction with all students and open communication that includes student-teacher dialogue creates opportunities for learning that cannot be reached through basic lecture format. Not only will I encourage open communication within the classroom setting, I will also put forth communication that is clear and concise so all students are aware of what they can expect from me as their instructor as well as what I will expect from them as the learner. I plan to incorporate a humanistic approach to my teaching style and will expect students to do the same while they are learning as this type of education encourages honesty, integrity, respect, caring, and accepting responsibility (Billings & Halstead, 2009). Using a learner-centered model with a humanistic approach encourages students of all diversities to be actively involved in classroom discussions through the use of personal stories and experiences - all of which encourage me as the instructor to be an ongoing learner. As an equal partner in the learning process, I will maintain a strong work ethic and high professional standards while remaining passionate about the field of nursing and understanding of my students individual needs and desires.
References
Billings, D. M., & Halstead, J. A. (2009). Teaching in nursing: A guide for faculty (3rd ed.). St. Louis, MO: Elsevier Saunders.
Blumberg, P. (2009). Developing learner-centered teaching. San Fransisco, CA: Jossey-Bass.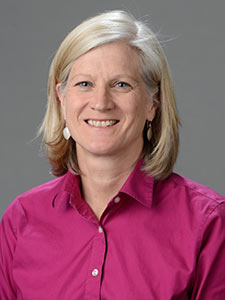 Position:
Assoc Professor, NSG
Department:
DNP
Phone:
733-2279
E-Mail:
Lash@css.edu
I am a clinically based nurse: my goals primarily revolve around improving care for patients and populations. Whether my work is through teaching, direct patient care, or clinical systems innovations, my goal is to help improve the lives of patients.

I have been teaching in the masters program at CSS for almost ten years; primarily in clinical courses, including health assessment, adult management, prenatal, and the preceptorship. I also teach in the doctoral courses: leadership and clinical project courses. I currently practice in the Student Health Services at CSS, where I provide care as a primary care nurse practitioner in this nurse-run clinic. Prior to coming to CSS, I worked at Allina Medical Clinic in Northfield for 13 years where I provided primary care to patients of all ages as an NP. Through my experiences with Allina, I also developed models of care, primarily interprofessional models, for patients with diabetes, dyslipidemia, and patients who were pregnant. I have recently done work with a local primary care clinic related to developing nurse based care coordinators for patients. I have a passion to help bring BSN nurses to primary care in a care coordinator role. My current research area at CSS is the Cardiovascular Disease Prevention Program which includes screening and follow up for faculty and staff. This profject evolved from my doctoral project entitled Developing a Population Based Student Health Services which morphed into WellU at CSS.

My teaching philosophy is to set high standards, infuse my passion to ignite student passions, and to promote reflective and life long learning!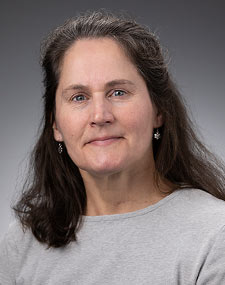 Position:
Asst Professor, NSG
Department:
Postbaccalaureate Nursing
Phone:
(218) 723-6279
E-Mail:
SBarlass@css.edu Position:
Asst Prof, Nursing
Department:
DNP
Phone:
(218) 625-4802
E-Mail:
bbertram@css.edu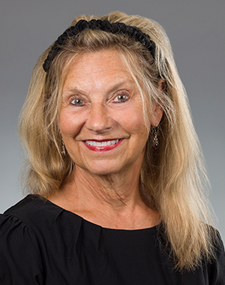 Position:
Assoc Professor, NSG
Department:
DNP
Phone:
(218) 723-6624
E-Mail:
PBjorklu@css.edu
Name: Pamela Bjorklund
Credentials: PhD, RN, CNS-BC, PMHNP-BC

Positions Held at CSS
2000 – Present
Associate Professor, TENURED
Department of Graduate Nursing, School of Nursing
College of St. Scholastica, Duluth MN
Psychiatric-Mental Health Nurse Practitioner Track (PMHNP)/ Master's and DNP programs, including ethics in health care, DNP clinical project courses, leadership seminar, theorizing nursing practice, psychopharmacology, assessment and management of psychiatric disorders in adult clients, PMHNP preceptorship, theories of human development, and theoretical foundations of advanced practice psychiatric-mental health nursing.
2001 – Present
Psychiatric-Mental Health Nurse Practitioner/Clinical Nurse Specialist
Student Health Service / 8 hours per week
College of St. Scholastica, Duluth MN
Psychiatric services, including diagnostic evaluations, medication management, and supportive psychotherapy with college students.
Current Responsibilities
I teach the bulk of courses in the PMHNP track, along with the healthcare ethics, theorizing nursing ethics, theories of human development, and clinical project courses in the DNP program. I provide psychiatric services 8 hours per week to CSS students in the Student Health Service. I currently serve as Chair of the Faculty Assembly, Chair of the Steering Committee, Co-Chair of the Shared Governance Task Force, member of the Academic Leadership Group, member of the President's Leadership Group, member of the Faculty Welfare Committee, member of the SON Executive Committee, member of the Department of Graduate Nursing Curriculum Subcommittee, and member of both the SON and Department of Graduate Nursing Committees. I am engaged in ongoing scholarship and research. Most recently my scholarly efforts have focused on assisting graduate students in getting their Master's and DNP Clinical Projects published.
Teaching Award
Recipient of the Max H. Lavine Award for Teaching Excellence, 2009.
Publications and Research
Research
2002 – 2006
PhD Dissertation
Taking Responsibility: Toward an Understanding of Morality in Practice

An Ethnographic Investigation of the Social Construction of Responsibility in the Residential Dialectical Behavior Therapy of Women Diagnosed with Borderline Personality Disorder
Description:Over the course of a full year, data from participant observation and from formal and informal, group and individual interviewing were gathered from the all-female residents and staff of a unique, intensive, psychiatric residential treatment facility that applied dialectical behavior therapy (DBT) in a residential context to women diagnosed with borderline personality disorder (BPD). This naturalistic (ethnographic) inquiry into the social construction of responsibility in one very particular geography of care aimed to identify, describe, explore and understand the social processes involved in taking responsibility for "a life worth living," which was the expressed mission of this social group. Ultimately, the study aimed to examine the kind of moral life sustained and reproduced in this mode of psychiatric treatment in order to answer the question: What kind of moral life is this? An important assumption of this project was that morality is not socially modular; that is, it is embedded in social practices, particularly practices of responsibility that assign, allot, define, or deflect responsibilities related to who must do what for whom, at what cost and with what benefit, and who is privileged to deflect or be exempt from such responsibility.
Status: Dissemination of results in progress. Chapters two and three published in Issues in Mental Health Nursing and Advances in Nursing Science, respectively. Further dissemination of results in book and/or manuscript form is pending.
Winner, 'Best' Dissertation Award
Category: Social and Behavioral Sciences and Education
University of Minnesota, 2006 – 2007

Nominated by the University of Minnesota in 2008 for the National Council of Graduate Schools' 'Best' Disseration Award.
General Interests: Nursing Philosophy, Nursing Ethics, Nursing Humanities, Psychiatry and Women
Publications
Quaas, B., & Bjorklund, P. (in press). Simulation start-up in an acute care hospital. Journal of Continuing Education in Nursing.

Maki, M., & Bjorklund, P. (accepted with revisions). Improving cardiovascular disease screening in community mental health centers. Perspectives in Psychiatric Care.

Lawrence, D., Alleckson, D., & Bjorklund, P. (2010). Beyond the roadblocks: Transitioning to adulthood with Asperger's disorder. Archives of Psychiatric Nursing, 24(4), 227-238.
Anderson, K., & Bjorklund, P. (2010). Demystifying federal nursing home regulations to improve geropsychiatric care. Perspectives in Psychiatric Nursing, 46(2), 152-162.

Rausch, D., & Bjorklund, P. (2010). Cutting the costs of constant observation. Journal of Nursing Administration, 40(2), 75-81.

Feczer, D. & Bjorklund, P. (2009). Forever changed: Post-traumatic stress disorder in female military veterans, a case report. Perspectives in Psychiatric Care, 45(4), 278-291.

Bjorklund, P. (2008). Volume two: Personal and emotional counseling: Ego strength.In F. T. L. Leong (Ed.), Encyclopedia of Counseling. Thousand Oaks, CA: Sage Publications.

Bjorklund, P. (2008). Assessment and diagnosis (chapter 4). In K. Wheeler (Ed.), Basic psychotherapy for the advanced practice psychiatric nurse. St. Louis: Mosby, Inc.

Bjorklund, P. (2006). We need to talk: Response (Letter to the editor). Perspectives in Psychiatric Care, 42(2), 158-159.

Bjorklund, P. (2006). Taking responsibility: Towards an understanding of morality in practice. Advances in Nursing Science, 29(2), E56-E73.

Bjorklund, P. (2006). No-man's-land: Gender bias and social constructivism in the diagnosis of borderline personality disorder. Issues in Mental Health Nursing, 27(1), 3-23.

Bjorklund, P. (2005). Can there be a "cosmetic" psychopharmacology? Prozac unplugged: The search for an ontologically distinct cosmetic psychopharmacology. Nursing Philosophy, 6, 131-143.

Bjorklund, P. (2004). 'There but for the grace of God': Moral responsibility and mental illness. Nursing Philosophy, 5, 188-200.

Bjorklund, P. (2004). Invisibility, moral knowledge and nursing work in the writings of Joan Liaschenko and Patricia Rodney. Nursing Ethics, 11(2), 110-121.

Bjorklund, P. (2003). The certified psychiatric nurse practitioner: Advanced practice psychiatric nursing reclaimed. Archives of Psychiatric Nursing, 17(2), 77-87.

Bjorklund, P. (2003). Psychiatric-mental health nurse practitioner: Frequently asked questions. Available on The College of St. Scholastica Graduate Nursing Program Website

Bjorklund, P. (July-Sept, 2000). The Medusa appears: A case study of a narcissistic disturbance. Perspectives in Psychiatric Care, 36(3), 86-94.

Bjorklund, P. (Jan-Mar, 2000). The assessment of ego strength: Spinning straw into gold. Perspectives in Psychiatric Care, 36(1), 14-23.

Bjorklund, P. (May 1999). Adopting Asian children: The journey of a lifetime. Chosen Child: International Adoption Magazine, 5, 27-31.

Comments on Teaching
Almost everything I know about teaching I learned from an especially wise and gifted 5th Grade teacher. He, in turn, had been deeply influenced by Henry Trueba, once the Dean of the School of Education at the University of Wisconsin, Madison. Here is what he taught me about good teaching at any level:
First, good teachers have a compassionate disposition. They have an instinct and inclination to care deeply about the welfare and development of other human beings. Their genuine caring for their students inevitably and unmistakably shows itself over time. Content is nothing without compassion.
Second, good teachers have a commitment to equity and are sensitive to institutional structures that work against nontraditional students. These teachers consider the impact on learning of age, class, race, religion (or the lack of it), gender, disability, and other differences; and they challenge any exclusion from opportunity and recognition of those who are different. My own students are old and young and middle-aged. They are urban and rural, religious and non-religious, well-to-do and not. They are single and married and divorced. They are already professionals. They are almost all women. They have children and grandchildren and no children. They are going back to school after 5 years or 25 years. They are quite unlike the traditional undergraduate student. They are different.
Third, good teachers have theoretical flexibility and can shift gears to meet students' various needs. They don't adhere to educational ideology. They can recognize a sparrow trying to fly when they see one;* and they achieve their objectives without pushing square pegs into round holes. I resonate with this, because I am a square peg.
Finally, he said, good teachers know that the best way to teach is to model. Their lives are their arguments. "Example is not the main thing in influencing others," said Albert Schweitzer. "It is the only thing."
Awhile ago, I heard a lecture given by the renowned educator, Parker Palmer, who had been asked to talk about the teachers who had most influenced him. He could not remember their names any longer, nor could he remember anything specific that they had taught, nor anything about their courses. What he remembered, and what he says most students remember about their very best teachers, is simply that he "wanted to be like them." In a nutshell, this statement encapsulates my teaching philosophy.
I think the teachers whom students remember that way are the teachers who not only genuinely care about students but also inspire them. They are the teachers who are both knowledgeable and passionate about their subjects. They are the teachers who can empathize with their students' struggles while adhering to high standards and insisting their students can think more deeply. Ultimately, it is not enough to be compassionate and flexible, to be equitable and a good role model, to have mastered a body of content, or to be a scholar in one's field. What is critically important to excellence in teaching is also that one loves one's subject and loves sharing it with others. That love is the medium that grows enthusiasm, excitement, and inspiration in these Petri dishes we call classrooms. The seeds of that inspiration feed life-long, self-motivated learning.
*The Sparrow
(for a child with Noonan's syndrome†)
Five times child
We picked you up off the ground
Out of the long grass
Out of the smell of damp leaves
Placed you in a matchbox
full of tissue paper
Fed you milk with an eye-dropper
Took you with us to school
Showed you to our mothers
Bought you a new set of clothes
Found you a nice job in a good office
Gave you the keys to the car
Chose a sensible woman to fall in love
with those brown eyes
Until we realized you were a bird and must have been trying to fly.
Glenn Colquhoun
Playing God
†Noonan's syndrome is a congenital disorder associated with heart disease,
short stature and learning difficulties.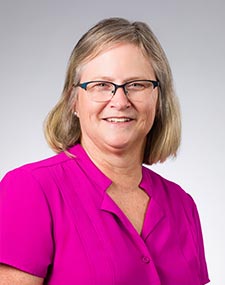 Position:
Asst Professor, NSG
Department:
Postbaccalaureate Nursing
Phone:
(218) 723-6103
E-Mail:
CBrown2@css.edu
Cynthia Brown's clinical focus is in public health, nutrition, evidence based practice, and chemical dependency. Her professional Interests include Community/Public Health, working with underserved & vulnerable populations, nutrition, evidence-based practice & chemical dependency/addiction, and the harm reduction model. Some of her personal interests include walking, reading, scrapbooking and cooking.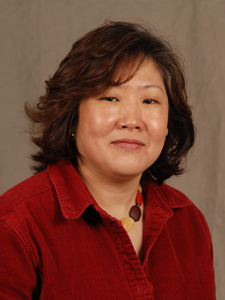 Position:
Asst Professor, NSG
Department:
Traditional Undergraduate Nursing
Phone:
(218) 723-6771
E-Mail:
TBushey@css.edu
Website:
View
Education

Undergraduate: 2005 BA Nursing, College of St Scholastica
Graduate: 2004 ANP, College of St. Scholastica
Presentations
2011 2011 Minnesota Rural Health Conference, Duluth, MN
2009 2009 Academic Electronic Health Record (AEHR) Summer Institute, Duluth, MN
2008-10 Nursing Summer Internship Orientation St. Mary's/Duluth Clinic Health System, Duluth, MN
2006 CHIP-D Case Study Panel Discussion, panel participant
Publications

Bushey, T.B. & Johnson, D. (2009). Integrating the academic electronic health record (AEHR) into nursing curriculum: Preparing student nurses for practice. CIN: Computers, Informatics, Nursing.
Jatoi, A., Rowland, K., Loprinzi, C., Sloan, J., Dahkil, S., MacDonald, N., Gagnon, B., Novotny, P., Mailliard, J., Bushey, T., Nair, S., & Christensen, B. (2004). An eicosapentaenoic acid supplement versus megestrol acetate versus both for patients with cancer-associated wasting: A North Central Cancer Treatment Group and National Cancer Institute of Canada collaborative effort. Journal of Clinical Oncology, Vol 22, No 12, 2469-2476.
Bushey, T (2013, pending). Pharmacology for Nursing Practice. Chapter 49 Inhibition of folic acid syntheses: Sulfonamides and Trimethoprim. Mcgraw-Hill.
Peer Review/Poster Presntations

Johnson, D., Bushey, T., Donahue, B., Fauchald, S. K., & McMahon, S. (2009). Electronic Health Record Integration into Nursing Curriculum: Preparing Student Nurses for Practice. Poster presented at the 27th Annual International Nursing Computer and Technology Conference
Fauchald, S. K., Bushey, T., Donahue, B., Johnson, D., & McMahon, S. (2009). The purposeful integration of an academic electronic health record across nursing curricula. Poster presented at the 2009 Nursing Informatics Congress, Helsinki, Finland.
Current Research
Rural Health Information Technology Project: Collaboration for Meaningful Use: Quality through EHR Standardization and Technology (QUEST)
Bushey, T.B. & Sandahl, S.S. Investigating the role of professional socialization behaviors in predicting academic success in nursing education: A longitudinal study
Fauchald, S., Bushey, T., Donahue, B., Johnson, D. & McMahon, S. Assessing student outcomes of academic electronic health record (AEHR) use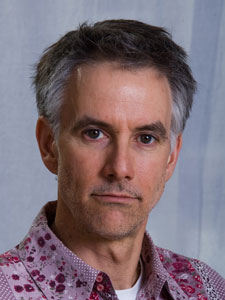 Position:
Director, NSG Edu Experience
Department:
Traditional Undergraduate Nursing
Phone:
(218) 723-6596
E-Mail:
MClabaug@css.edu
I manage the clinicals for nursing students in the undergraduate and post-baccauluareate programs. I place students in clinical sites and troubleshoot issues; I interface with the clinical facilities; and I hire and provide basic orientation of adjunct faculty. I also oversee the program-wide testing that is done. As a trained philosopher I teach occasionally in the philosophy department.
Position:
Asst Professor, NSG
Department:
RN/BS
Phone:
(218) 723-6569
E-Mail:
JDeming@css.edu
Jennifer Deming is an Assistant Professor in the School of Nursing's Non-Traditional Nursing program, but also teaches in the Traditional Undergraduate Nursing Program. She is an experienced Family Nurse Practitioner. Her area of clinical expertise in the School of Nursing is medical-surgical nursing. She is actively involved in the Minnesota Nurses Association as well as Sigma Theta Tau International Honor Society of Nursing. In addition, Jennifer is also the coordinator of the Leipzig, Germany Exchange program at the College and has participated in the Tanzania Service-Learning Project.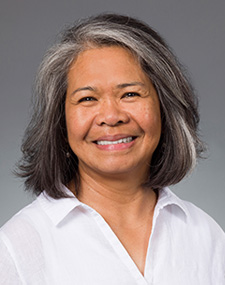 Position:
Asst Professor, NSG
Department:
Traditional Undergraduate Nursing
Phone:
(218) 723-6008
E-Mail:
GDiaz@css.edu
After I graduated from Philippine Christian University-Mary Johnston College of Nursing in 1982, I had the opportunity to come to the United States to practice as an RN. My 20 years of clinical nursing experience was in critical care. I had the opportunity to take care of patients in Neuro ICU, Medical-Surgical ICU, Vascular ICU and Open Heart Unit. As I continue to grow professionally, my interest and the opportunity to teach came about as I finished my Master's degree at the College of St Scholastica. I was an adjunct faculty in the traditional undergraduate program from 2003-2007. I joined as a full time faculty in the traditional undergraduate nursing from 2007 to the present time. I teach in theory class, and skills/simulation in the senior and junior levels.
Noticing the actively growing population of older adults in the clinical setting, I became interested in this specific age group. This specialty motivated me to learn more and earn a post-master's certificate in gerontological nursing. This milestone in my professional career inspired me to develop a senior level elective in gerontological nursing. It has been a rewarding experience seeing the nursing students get interested in the care of older adults.
At present, I am a rese I am currently a research consultant for the ongoing study on:
Enhancing motivation for physical activity to reduce falls among community dwelling older adults, sponsored by
National Institutes of Health /National Institute of Nursing Research and
John A. Hartford Foundation/Building Academic Geriatric Nursing. I am a Fellow (FLAG-Faculty Learning About Geriatrics) and a
Representative (MNHCGNE ALLIANCE-Minnesota Hartford Center of Geriatric Nursing Excellence-Upper Midwest Alliance)
University of Minnesota, Minneapolis, MN.
WW My teaching philosophy is from the quote by Malcom Forbes - "Education's purpose is to replace an empty mind with an open one". Position:
Asst Professor, NSG
Department:
Postbaccalaureate Nursing
Phone:
E-Mail:
sdickey@css.edu Position:
Asst Professor, NSG
Department:
DNP
Phone:
(218) 625-2785
E-Mail:
TDickson@css.edu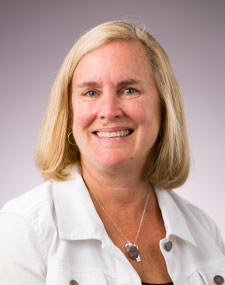 Position:
Asst Professor, NSG
Department:
Traditional Undergraduate Nursing
Phone:
(218) 723-6534
E-Mail:
BDonahue@css.edu
Upon graduating from St. Scholastica with a baccalaureate degree I found myself launched into a variety of wonderful practice experiences. My early nursing career was focused primarily in the care of the obstetrical and newborn client, as well as with the acutely ill hospitalized adult client, particularly those with cancer. But the pull back to St. Scholastica and to education in particular became very strong in time, and I decided to pursue a graduate degree as a Clinical Nurse Specialist in Adult Nursing. This preparation afforded me the incredible opportunity to begin a career that focused on the education of nursing students.

As a faculty-member in the School of Nursing, I am privileged to work with students in a variety of venues; classroom, skills lab, simulation lab and the clinical environment. One of the most exciting parts of my job recently has been an involvement in integrating an academic electronic health record into a newly revised nursing curriculum. This project puts the School of Nursing on the cutting edge of utilizing information technology innovations, and uniquely prepares our graduates for the future of health care. It has been an adventure initiating research related to this project, and disseminating the work surrounding the project to the global nursing community.

My philosophy of teaching is to serve as an "experience facilitator" for the students I work with. Learning experiences occur in the most unexpected and unpredictable ways if one is receptive and curious. I have quickly come to realize that health care changes much too fast to prepare students for all that they are likely to encounter. If, however, I can teach students to be an effective lifelong learner, I have succeeded in teaching.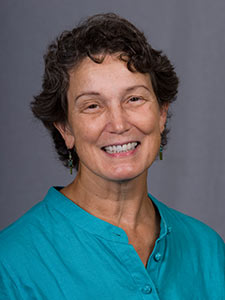 Position:
Asst Professor, NSG
Department:
RN/BS
Phone:
(218) 723-6006
E-Mail:
CGinsber@css.edu
My areas of interest are family nursing, working with underserved populations, geriatrics and trans-cultural nursing. These passions reveal themselves in the stories I share with students – from the cancer ridden illegal refugee seeking asylum in the US, to the woman with no pre-natal care who arrived in my clinic ready to give birth, to the homeless teen mom with a multiply handicapped baby. Engaging the affective domain through story telling helps breach the gap between academics and humanity - the very real needs of our patients within the larger context of family, community, political/economic realities and the globe.

When not teaching, I unwind by writing, spending time with friends, and being replenished by the presence of wind and sky over our Great Lake.

Position:
Assoc Professor, NSG
Department:
RN/BS
Phone:
(218) 723-6783
E-Mail:
SHyndman@css.edu
Sue is currently a nursing faculty member teaching in the RN to BS Nursing Program. She enjoys working with RN students.

Sue has been active in nursing education since 1975. She has a Master's degree in Maternal-Child Nursing, and taught OB nursing for many years. She has a doctorate in education, focusing on educational policy and administration—and was a college administrator for 22 years, both at the community college and baccalaureate level. She was project director of the CSS MENTUR grant, a federal HRSA funded grant focused on increasing nursing workforce diversity, until the grant period ended in July of 2010. She is currently working on another federal grant related to building the health information technology workforce.

Sue developed a survey based on nursing skills needed in the 21st century, as identified in the literature, and measured RNs' perceptions of these skills as being used in their practice and being taught to them in their nursing programs as her doctoral project.

Sue's teaching philosophy has developed from her own educational journey and experiences in teaching and administration over the years. She became interested in teaching nursing while still in nursing school. Her teaching methods encourage RN students to think critically when examining a problem, choosing assignments that will promote the development of leadership skills.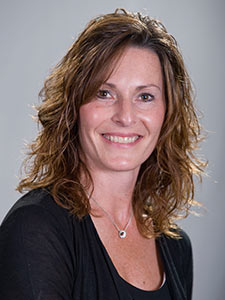 Position:
Admin Asst, Undergrad NSG
Department:
RN/BS
Phone:
(218) 723-6452
E-Mail:
CJohns21@css.edu
Position:
Asst Professor, NSG
Department:
Traditional Undergraduate Nursing
Phone:
(218) 723-6795
E-Mail:
DJohnso4@css.edu
My specialty interest is in adult medical-surgical nursing and holistic nursing. I have advanced certification in Holistic Nursing. My nursing career has included work in the acute care, school health and community environments. All of these experiences have enhanced my love for the teaching aspect of nursing.

I currently teach across the undergraduate curriculum: a foundations course, junior and senior level courses. It is amazing to see the growth in students from sophomores to seniors. I enjoy all aspects of teaching, especially the small simulation lab and clinical groups where students begin to apply the knowledge and skills to caring for a patient/family/community. I am passionate about engaging students in opportunities that help them make connections, use critical thinking and see the bigger picture. I look for opportunities to engage students in self-care activities. I am also actively involved with the integration of the AEHR (academic electronic health record) in nursing courses. I am an active member of the American Holistic Nurse's Association and MN Responds Medical Reserve Corps.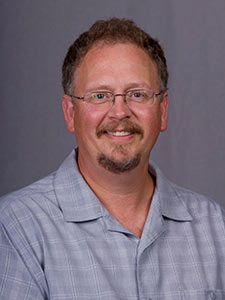 Position:
NSG Assistant Professor
Department:
Traditional Undergraduate Nursing
Phone:
(218) 625-2784
E-Mail:
ckemnitz@css.edu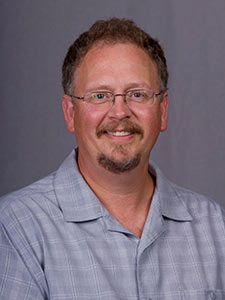 Position:
NSG Assistant Professor
Department:
Traditional Undergraduate Nursing
Phone:
(218) 723-6623
E-Mail:
ckemnitz@css.edu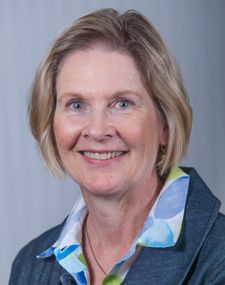 Position:
Asst Professor, NSG
Department:
Traditional Undergraduate Nursing
Phone:
(218) 723-5945
E-Mail:
JKnuths@css.edu
Professor Knuths' clinical background includes critical care nursing, healthcare administration and healthcare research. She teaches the medical- surgical clinical rotation and in the Skills and Simulation Laboratory for the traditional undergraduate nursing program and the post-baccalaureate nursing program. Her teaching philosophy is based on the Tanner model of clinical reasoning development which includes effective noticing, interpreting, responding and reflecting on practice.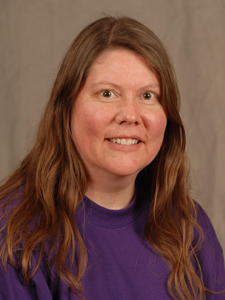 Position:
Asst Professor, NSG
Department:
Postbaccalaureate Nursing
Phone:
(218) 723-5946
E-Mail:
LLindgre@css.edu
AREA OF SPECIALTY
Ms. Lindgren's areas of specialty include holistic nursing practices, public health care, and obstetrical care. She is a certified Family Nurse Practitioner, and is also certified in Healing Touch. Lori has over 20 years of experience serving people who are low income and homeless. For the past 5 years she has taught primarily the theory content for maternal child, integral health, evidence based practice, public health clinical and nutrition. She has taught the sophomore, junior, and senior undergraduate nursing students, as well as the postbaccalaureate nursing students.
PHILOSOPHY
The philosophy of holistic and integral care has been a cornerstone for the care that I provide to patients as a nurse and nurse practitioner and I continue to embrace this philosophy as a teacher. Students are more than just students. They bring a unique set of experiences to the classroom. They are individuals with specific needs and gifts. I incorporate their unique experiences into the classroom by asking questions about life experiences and about how to apply other aspects of their education to the current classroom. My teaching philosophy reflects aspects of the integrative model for the School of Nursing and the Benedictine values here at St. Scholastica. The School of Nursing model incorporates the mind, body, and spirit of the person with a focus on an integrative approach to health promotion, a healing journey with illness, and a global perspective with population based health. The skills that are utilized include competence, caring, critical thinking, collaboration and communication. The Benedictine values include community, hospitality, respect, stewardship (social justice) and love of learning. Having students learn about the art and science of nursing, themselves, asking pertinent questions, and paying attention to prevention are ways to reflect this model and these values as it pertains to my teaching philosophy.
Primary Goals in Teaching:
To have students learn the art and science of nursing.
We learn from evidence based practice the ways to provide the most effective care, and yet there is the human element of caring that adds a dimension that is not easily researched. I believe the element of caring is critical to the art and science of nursing, and to my teaching. It is the art of nursing. One way I will demonstrate this in my classroom is by role playing a patient and having students ask me questions and provide teaching/counseling. They soon realize that no two circumstances will be the same. The art of care is the dynamic interplay between two people in the classroom or between nurse and patient.
To have students learn about themselves and embrace their unique nature and gifts.
The holistic, integral philosophy allows me to consider the diverse backgrounds of students and understand their unique gifts to the classroom and to nursing. Diversity is more than the ethnic or cultural origins of a person. For me, diversity is the complex individual experiences, interests, and beliefs of the students. Incorporating these factors into my classroom adds a unique richness to the content being discussed.
To have students learn the art of asking pertinent questions.
Learning the art of asking a question not only incorporates what question to ask and when, but why that question is relevant and most importantly how to ask the question with respectful curiosity. Learning the art of asking pertinent questions will aid the student in self-reflection and self-awareness, which brings us back to the first goal. To know ones limitations and strengths is an important attribute in nursing for many reasons, but primarily to provide safe and appropriate nursing care. Also, learning the art of asking pertinent questions will aid the student in life-long learning.
To have students learn to pay attention to aspects of prevention as it pertains to health care.
Culturally, our health care system is based on a response to people with illness/disease when it occurs. This response-based approach needs to be reformed. One of the ways that is discussed at various conferences and through literature is to focus on prevention interventions. Nursing texts are primarily written in a way that is a response to the illness. What I attempt to do in the classroom is have students pay attention to what interventions could be applied to prevent the disease/illness for patients. The focus on prevention alerts the students to health care disparities and social issues of a more complex nature instead of only learning how to respond to a person with a health issue. Both prevention and response are important to provide optimal health care to people. Position:
Asst Professor, NSG
Department:
DNP
Phone:
(218) 733-2249
E-Mail:
MMaki@css.edu
Position: Assistant Professor
Department: DNP
I have been working with the Graduate Department of Nursing since 2005 as an adjunct instructor. I joined the faculty as a half time Assistant Professor in 2013. I earned my BA, MA and DNP degrees from the College of St. Scholastica. I teach clinical psychiatric and mental health courses.
I am a Family Psychiatric Mental Health Nurse Practitioner and also work at the Human Development Center. In my clinical work, I provide psychiatric care for patients of all ages. I diagnose and treat a wide variety of psychiatric disorders from children to adults with serious and persistent mental illness. Treatment modalities include pharmacologic and non-pharmacologic modalities.
My goal as a teacher is to cultivate students' love of learning and to challenge them to explore the unfamiliar and less known to them during their time at CSS. Ultimately, I want to help fill the gap in mental health care by helping students become competent, compassionate, respectful, and empathetic Psychiatric Nurse Practitioners.
Publication:
Maki, M. & Bjorklund, P. (2013). Improving cardiovascular disease screening in community
mental health centers. Psychiatric Perspectives, 3, 179-186.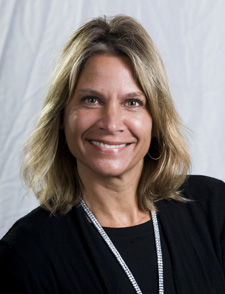 Position:
Asst Professor, NSG
Department:
Traditional Undergraduate Nursing
Phone:
(218) 723-6231
E-Mail:
SMattson@css.edu
When I started college, I was a business major. During my sophomore year, I switched to nursing and it was the best decision that I have ever made! Nursing has proved to be a fulfilling career that has taken me in many professional directions. As a staff nurse on a post-coronary care unit for 10 years, I had the opportunity to care for patients, be a mentor/ preceptor and charge nurse. I went back to school and received by Master's degree and worked as an acute care nurse practitioner in cardiology and primary care. Now, I have the opportunity to share my knowledge and experience with students to help educate a workforce of future professional nurses.
My philosophy of teaching is that, as nurses, we get to care for individuals, with our hands and our hearts, at the most vulnerable times in their lives. It is a responsibility and privilege that should not be taken lightly. In order for students to feel confident and competent in caring for patients, we need to prepare them for real-life clinical situations. My primary responsibility is to coordinate and teach in the skills and simulation labs for the School of Nursing. Students participate in classes that allow them to practice not only the hands-on skills that they will use in the hospital setting but also to practice professional behavior and therapeutic communication. We are able to combine technology, through use of high fidelity, interactive manikins, with the fundamentals of nursing practice to engage students in realistic, simulated patient-care experiences. Students progress through increasingly complex skills from sophomore year when they learn basic health assessment until the senior year when they learn to respond to life-threatening situations. Helping students to integrate nursing theory, critical thinking and technical skills has been my most rewarding career yet!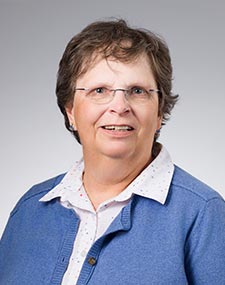 Position:
Asst Professor, NSG
Department:
DNP
Phone:
625-4483
E-Mail:
SMcCumbe@css.edu
Experienced Advanced Practice Nurse-Nurse Practitioner and Clinical Nurse Specialist. Extensive clinical experience in public/community health, care of adults and older adults in long term and community settings and care management and care coordination.
Pursuing Doctor of Nursing Practice degree at the University of Minnesota. My DNP project focuses on medication adherence assessment and communication with patients.
My teaching philosophy focuses on creating an open classroom rich with feedback and opportunities for interaction and active learning. My goal as a teacher is to instill a commitment to life learning and openness to reflective practice. Position:
Asst Professor, Grad NSG
Department:
DNP
Phone:
(320) 529-6663
E-Mail:
amcdonald@css.edu
Position:
Operational Prog Coord,Grd NSG
Department:
Graduate Nursing
Phone:
(218) 723-6272
E-Mail:
PMcGrew@css.edu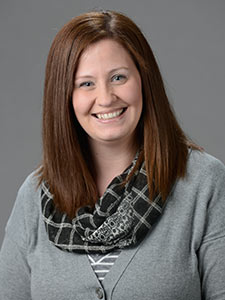 Position:
Admin Asst, Undergrad NSG
Department:
Traditional Undergraduate Nursing
Phone:
(218) 723-6025
E-Mail:
AMcQuear@css.edu
Position:
Assoc Professor, NSG
Department:
DNP
Phone:
(218) 723-6153
E-Mail:
CMiller2@css.edu
Associate professor in the graduate nursing program of the School of Nursing and lead faculty for the Doctor of Nursing Practice (DNP) post-Master's DNP program. Responsible for variety of courses in the DNP and Family Nurse Practitioner foci including advanced health assessment, pediatric primary care management, and DNP Clinical Project I and II. Courses all delivered as a hybrid blend of face-to face and web-based formats. Serve as academic and scholarly project advisor for DNP students. Co-developer and co-leader for graduate nursing service learning experiences to Belize 2010, 2012 and Project Homeless Connect..

Over 23 years of experience as an Advance Practice Registered Nurse (APRN) in pediatric primary care at a variety of practice settings and continue to maintain an active clinical practice and provide community service with various organizations/committees relating to children's health care.

Scholarship of practice focus areas include interprofessional collaboration and chronic disease management of pediatric asthma care. Scholarly leadership project: An Electronic Health Record Redesign as a Strategy for Optimal Pediatric Asthma Care Delivery. This project involves inter-professional collaborative efforts to implement evidence-based practice, resources, and tools, including an asthma action plan (AAP), into a regional health system's electronic health record (EHR) in an effort to improve pediatric asthma outcomes.

Philosophy of teaching is based upon the concepts of adult learning theory, value of life long learning, facilitator of knowledge, establishing a climate of learning, effective distance learning practices and of course the art and science of nursing. My role as faculty is to share my passion for nursing, guide advanced practice nursing students' intellectual preparation, critical thinking, leadership skills and ethical and moral decision making for the complex health decisions for which they must be prepared to act.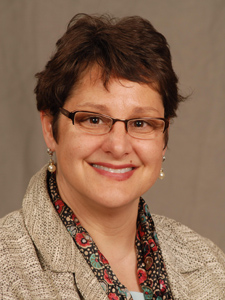 Position:
Asst. Professor, NSG
Department:
Traditional Undergraduate Nursing
Phone:
(218) 723-6004
E-Mail:
JNielsen@css.edu
Josey teaches med/surg nursing theory and clinical skills and simulation at the traditional undergraduate level. Josey has had many years of clinical practice in various adult intensive care settings.
She has been a Critical Care Educator at Rochester Methodist Hospital, Rochester, MN
and taught Critical Care Certification (CCRN) courses at Rochester Community College. She received a Masters of Science degree from the University of Minnesota with a focus in nursing education.

Josey has also worked with vunerable populations incarcerated in the St Louis County Jail.
She currently serves on the Advisory Board for the Clean Proram that works with students committed to maintaining sobriety while attending the College of St. Scholastica.
Academic interests include increasing student's awareness of and competence caring for at risk individuals and groups. She is also committed to incorporating best practice stratagies to teach and measure clinical reasoning skills and essential nursing competencies using simulation.

Josey believes that learning is most successful in a respectful, honest and challenging environment.

Position:
Asst Professor, NSG
Department:
Postbaccalaureate Nursing
Phone:
(218) 723-7038
E-Mail:
PNielsen@css.edu
Patricia Nielsen, known to all of us as "PZ" is celebrating her thirty-fifth year in nursing. She has a Bachelor's Degree in psychology from Eisenhower College, an Associates Degree in Nursing from the State University of New York - Upstate Medical Center, Syracuse, New York, a Master's of Science Degree from Yale University, where she became a Cardiovascular Clinical Nurse Specialist. After several years of practice PZ completed the Family Nurse Practitioner Program at Regis University in Denver. PZ started out as a staff nurse in the VA system working on a medical-neurological unit and after a few months, moved into intensive care nursing. Upon completing her master's degree, PZ held several positions in nursing education and nursing administration. Her highest level of achievement in that area was as Acting Vice President for Nursing Practice at a private 300 bed hospital in California. Other parts of her eclectic career that she recalls with great joy include working at a destination ski area in Colorado, providing primary care at a large HMO in the Denver area and now being a faculty member of the Nursing team at the College of St. Scholastica. PZ has received three Bush grants to develop online courses using a WebCT platform and was hired by the Minnesota Partnerships for training to develop an online WebCT based graduate research class. Recently she and a group of post baccalaureate nursing students spent two weeks in Belize providing health care to impoverished indigenous peoples. When asked what she has liked the best, PZ responds, "the patients and the students."
Position:
Assoc Professor, NSG
Department:
DNP
Phone:
(218) 723-5943
E-Mail:
KNiska@css.edu
Academic interests extend from teaching about middle range theories that describe advanced nursing practice to teaching about research approaches that measure outcomes of advanced nursing practice. Research interests center on understanding which kinds of nursing interventions facilitate family transitions of Mexican American families in South Texas. While in South Texas and Arizona each year I enjoy seeing friends and acquaintances once again as well as hiking, birding, and eating regional food.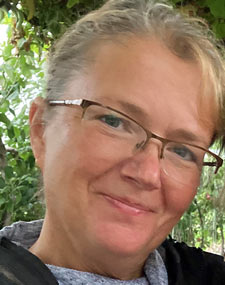 Position:
Online Student Advisor, RN/BS
Department:
RN/BS
Phone:
(218) 723-5975
E-Mail:
POlson@css.edu
Website:
View
As an advisor for the Non Traditional Nursing Program, I am responsible for supporting online students from time of acceptance to the College through the time of graduation. I am the student's professional point of contact with the College and to assist students with all academic matters. I provide an orientation to all new students to ensure they have the information they need to be successful in the online program.
Position:
Assoc Professor, NSG
Department:
Traditional Undergraduate Nursing
Phone:
(218) 723-6005
E-Mail:
BRaway@css.edu
Sister Beverly Raway, OSB teaches at the undergraduate level in the School of Nursing. Her areas of special interest in the classroom include medical surgical nursing, pain management, care of Alzheimer's patients and evidence-based practice in nursing. She works with students in their clinical experience on orthopedics, an activity which she finds rewarding and energizing. Her related research interests include pain management and pressure ulcer prevention.
Sister Beverly is a professed member of the Benedictine Sisters of St. Scholastica Monastery and a member of the Tanzanian Twinning Committee of the Monastery. As an outgrowth of this connection and her commitment to service-learning she coordinates service-learning trips to Tanzania.
p> Sister Beverly currently serves as a trustee of the board of directors of the Benedictine Health System and is a member of the Institutional Review Board of Essentia Health.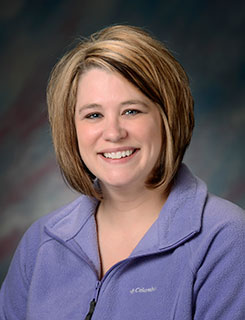 Position:
Asst Professor, NSG
Department:
Postbaccalaureate Nursing
Phone:
(218) 723-6296
E-Mail:
KRengo@css.edu
My area of specialty is mental health. I enjoy the mental health area because of the unique experiences it has to offer. The mentally ill are one of the most underserved populations in the country and the number of mentally ill continues to grow. From an academic perspective, I would like to bring more focus to mental health issues of adults and better educate nursing students to deal with them in a clinical setting. Current trends show that many patients in the hospital have a psychiatric illness that coincides with their medical problems and makes it more difficult to provide effective care for them. Students need to be able to identify these patients and develop nursing interventions specific to their medical and mental health needs to ensure optimal healing.
In addition to mental health, I also have an interest in the field of nursing informatics. Nursing informatics is a relatively new discipline of nursing that integrates nursing science with information science and computer science to manage and communicate data and information in patient care. Nurse informaticists are an integral part of the patient care arena helping to build computer systems that accurately represent the nursing care being provided. I believe that all of our nursing students need to have a basic level of informatics knowledge as they go into practice because they will be working with electronic medical records, healthcare apps, and other new patient care technologies on a daily basis.
Through my teaching experiences I have developed a philosophy is that no student will be left behind. I strive to teach my subject matter in a way that students will understand and find interesting. I believe that if I can present my material so students can see how it benefits them I can make them remember the material and use it in the future. If I see students struggling I find ways to help them grasp concepts and remember the information in a way that suits them. I believe everyone can be successful!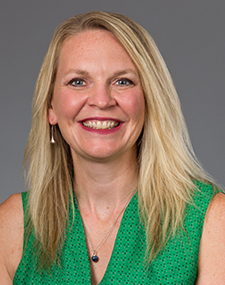 Position:
Asst Professor, NSG
Department:
Traditional Undergraduate Nursing
Phone:
(218) 723-6780
E-Mail:
eschmitz1@css.edu
I am a Certified Nurse Practitioner in Pediatrics with over 15 years of experience working with children, primarily in Pediatric Hematology/Oncology. As faculty at CSS I hope to bring my enthusiasm in working with children to the nursing students, teaching them how rewarding, challenging, and exciting the world of pediatrics is! I teach in the traditional undergraduate nursing in a variety of settings including classroom, clinicals, and lab. Outside of work I love spending time with my family, camping, biking, running, and swimming.
Graduate: University of Minnesota – Masters of Science in Nursing: Pediatric Nurse Practitioner and Disability Policy and Services
Undergraduate: Bethel College – Bachelor of Science in Nursing
Position:
NSG Assistant Professor
Department:
Traditional Undergraduate Nursing
Phone:
(218) 723-6623
E-Mail:
DSemmelr@css.edu
My clinical background of mental health and critical care was the impetus for pursuing advanced practice. While obtaining my advanced practice education an interest in spirituality resulted in my thesis which researched spiritual well-being of cancer survivors. In addition my focus was adult mental health with an emphasis on families. Currently, I am a doctoral student in the DNP program at CSS with a completion date spring, 2010. I have a special interest in nursing faculty new into academia therefore
my doctoral project is focusing on nursing faculty orientation and a mentoring program.

I have a desire to teach so I am fortunate to have the opportunity to teach with other faculty who carry the same passion for teaching. Our holistic curriculum of caring for people, body, mind and spirit is carried through into the classroom. I have developed a mentoring course for senior nursing students to provide resources and relationships for other nursing students as well as teaching in the undergraduate and post-baccalaureate program.

When I am not teaching; I enjoy reading, cross country skiing, quilting, and
having a good cup of coffee and meaningful conversations with friends and family,

Position:
Asst Professor, NSG
Department:
DNP
Phone:
(218) 733-2211
E-Mail:
PSenk@css.edu
Education:
2011 Doctor of Philosophy in Nursing
University of Wisconsin - Milwaukee
Milwaukee, WI

1984 Bachelor of Science in Nursing
College of St. Teresa
Winona, MN


Teaching Responsibilities:
Health Care Informatics, Outcomes Research, Epidemiology & Biostatistics, Health Program Evaluation, Consumer Informatics

Research Interests:
Knowledge representation in a clinical information system, consumer informatics, and evidence-based practice

Publications:
Senk, P. (2011). A nursing domain model: Prevention of pressure ulcers (Unpublished doctoral dissertation). University of Wisconsin-Milwaukee.
Hagle, M., & Senk, P. (2010). Chapter 2: Evidence-Based Practice. In M. Alexander, A. Corrigan, L. Gorski, et al., Infusion nursing: An evidence based approach (3rd ed.) (pp. 10-21). St. Louis, MO: Mosby-Elsevier.

Senk, P., & Hagle, M. E. (2009). Pressure ulcers in adults in acute care. Knowledge-Based Nursing Initiative. Milwaukee, WI.

Senk, P., & Hagle, M. E. (2009). Moderate sedation in adults in acute care. Knowledge-Based Nursing Initiative. Milwaukee, WI.

Ravvaz, K., Senk, P., Patrick, T., Coenen, A., Kim, T., Zhao, H., Gaudioso, C., Jansen, K., & Lang, N. (2008, November). Mapping nursing concepts to ontologies for evidence-based nursing. Poster session presented at AMIA Conference, Biomedical and Health Informatics: From Foundations to Applications to Policy. Washington, DC.

Hagle, M. E., & Senk, P. (2008). Risk for pressure ulcer in adults in acute care. Knowledge-Based Nursing Initiative. Milwaukee, WI.

Presentations:
Senk, P., & Kochanski, K. (2009). Preventing Pressure Ulcers in the Acute Care Setting. Interactive Presentation at MetaStar Conference, Wisconsin Dells, WI.

Hagle, M., & Senk, P. (2009). Interpreting and Evaluating Design, Data and Level of Evidence for the Novice. Interactive Workshop at Building Bridges to Research Based Nursing Practice, Milwaukee, WI.

Senk, P., Kochanski, K., & Hansen, M. (2009). Partnering with Patients to Share Healthcare Knowledge: Pressure Ulcer Prevention. Poster Presentation at Building Bridges to Research Based Nursing Practice, Milwaukee, WI.

Hagle, M., & Senk, P. (2008). Interpreting Research and Evaluating Data for the Novice. Interactive Workshop Session presented at Building Bridges to Research Based Nursing Practice, Milwaukee, WI.

Senk, P., & Pearson, A. (2006). Reducing Nosocomial Pressure Ulcers in the Intensive Care Unit. Poster Presentation at Building Bridges to Research Based Nursing Practice, Milwaukee, WI.

Position:
Asst Professor, NSG
Department:
Postbaccalaureate Nursing
Phone:
723-5920
E-Mail:
SSletted@css.edu
My broad area of specialty is medical-surgical nursing with an emphasis in emergency nursing. My expertise evolved over a 21-year career in the Air Force Nurse Corps.
I have been teaching professional nursing at a community college since 2002. I began teaching professional nursing at the baccalaureate level in 2008. My initial research experience has been qualitative research into how to best integrate simulation into the curricula of an associate degree nursing program. My current research interest is learning how to effectively develop critical thinking skills in nursing students.
My teaching philosophy reflects beliefs from several theoretical constructs. Philosophically, I believe that adult learning is a self-motivated, self-directed process. I also believe that for learning to take place, the student must be actively engaged in the process. These ideas correlate with Knowles theory of andragogy which assumes that adults are self-directed and self-motivated to learn. I also value transformational learning (Merrian & Caffarella, 1999) which places emphasis on an adult learning through experience, critical reflection and development. One model that I have found very helpful in my teaching style is Chickering and Gamson's (1987) Seven Principles for Good Practice in Undergraduate Education. These practices; personal contact between faculty and students, teamwork, active learning techniques, prompt feedback, allocation of time, high expectations, and recognition of diverse learning styles, have served as a framework for the way I deliver content in the classroom.
References
Chickering, A. W. & Gamson, Z. F. (1987). Seven principles for good practice in undergraduate education. AAHE Bulletin, 3, pp. 3-7.
Merrian, S. B. & Caffarella, R. S. (1999). Learning in adulthood: A comprehensive guide (2nd ed.) San Francisco: Jossey-Bass.

Position:
Assoc Professor, NSG
Department:
Traditional Undergraduate Nursing
Phone:
(218) 723-6003
E-Mail:
MTanner@css.edu
My academic interests are quite broad, since I have spent 40 years teaching nursing at the undergraduate level. I also appreciate the opportunity to teach first-year students in Scholastica's Dignitas program, focusing on topics of global health and social justice. I thoroughly enjoy being engaged with students in the learning process, and strive to stay up-to-date on a variety of issues. My passions include a global perspective, and I love travel adventures in the U.S. and other parts of the world. I am a strong believer in study abroad and service-learning, and encourage all students to do these activities while they are young.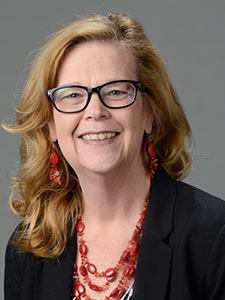 Position:
Admin Assistant II, Nursing
Department:
SON Admin
Phone:
(218) 723-6566
E-Mail:
SThores2@css.edu