Position:
Asst Professor, OTH
Department:
Occupational Therapy
Phone:
(218) 723-6744
E-Mail:
MDonovan@css.edu
Since 1995 Mary Lou has taught in the Department of Occupational Therapy at The College of St. Scholastica. As an Assistant Professor, her teaching responsibilities include course work related to gerontology, leadership, documentation, research and the department's capstone.
Mary Lou graduated from the University of Minnesota Minneapolis campus with a Bachelor's degree in occupational therapy in 1978. Her early years of working as an OT were with the pediatric population. She taught in the OT Assistant Program at what is now known as Lake Superior College in Duluth, MN for portions of 1981-85, attaining a Minnesota Vocational Teaching License in 1984. Also during this time she transferred her practice focus to working with the adult population.
From 1985 to 1991 Mary Lou was hired as the Director of the Courage Center Duluth Sports and Recreation Programs, and was responsible for the day to day operations, development and administration of community based recreation programs for people with physical disabilities, speech, vision or hearing impairments. During this time Mary Lou acquired a Master of Education degree from University of Minnesota-Duluth with an emphasis in Exercise Science for People with Disabilities. Mary Lou continued practicing as an occupational therapist in a variety of contexts from home health, hospital, and school settings until being hired by The College of St. Scholastica in 1995. In 2006 she acquired a Doctor of Philosophy in Education, Post-secondary, and Adult Education from Capella University.
Mary Lou's primary area of interest for practice is gerontology, and the policy and procedural actions that support philosophies of healthy aging, older adults aging in place, and healthy communities supporting people throughout the entire age span. Mary Lou's expertise is working with people who have dementia, and their caregivers, and she is trained to instruct other providers in the use of the Allen Cognitive Model tools.
Mary Lou enjoys travelling and has had the opportunity to practice her OT skills in Haiti, as well as served as the faculty person for the Study Abroad Program in Cuernavaca, Mexico during Fall Semester, 2008.
She's a beekeeper, fly fisher, gardener, and loves the outdoors.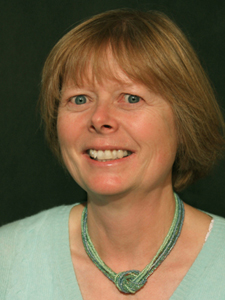 Position:
Asst Professor, OTH
Department:
Occupational Therapy
Phone:
(218) 723-6713
E-Mail:
Ngabres@css.edu
Nancy has been an Assistant Professor in the Occupational Therapy Program at The College of St. Scholastica for 14 years. She received her Bachelor of Science Degree in Occupational Therapy from the University of Wisconsin- Milwaukee, and her Master of Science degree in Therapeutic Science from the University of Wisconsin-Madison. From 2000 – 2008 Nancy worked as a consultant for the Fetal Alcohol Diagnostic Program in Duluth, MN. Prior to working at St. Scholastica, Nancy worked for 12 years as an occupational therapist with the Duluth Public Schools. Nancy's teaching responsibilities have focused primarily on pediatric occupational therapy. In addition, Nancy has taught for four years in St. Scholastica's Dignitas Program. Nancy's scholarship and research interests include: the role of occupational therapy in addressing the affects of prenatal alcohol exposure, occupational therapy intervention for children with handwriting needs, and occupational therapy intervention for children with sensory processing disorders.
Position:
Asst Professor, OTH
Department:
Occupational Therapy
Phone:
(218) 723-5967
E-Mail:
JHalom@css.edu
Website:
View
As the Academic Fieldwork Coordinator, Julie's responsibilities include arranging and overseeing all aspects of Level I Fieldwork and Level II Fieldwork. She also teaches seminars related to fieldwork issues and helps students prepare for the transition from the academic setting to the fieldwork setting. Julie is a regional educator/trainer for the American Occupational Therapy Association's (AOTA) Fieldwork Educator Certificate Program. As a trainer, she is conducting educational workshops that certify Occupational Therapists to work with students as Fieldwork Educators.
Julie has served as the Academic Fieldwork Coordinator since 1995. Over the years, Julie has worked in a variety of settings as an OTR with clients of all ages and with a variety of diagnoses; as well as serving as an Occupational Therapy Assistant Program Director. Her favorite client population has been adults, especially older adults. However, her first love is working with students; helping them mature and develop as occupational therapists. Thus, Julie has enjoyed her role as an academic fieldwork coordinator for so many years.
Julie believes that it is important for the Occupational Therapy Program to graduate occupational therapists who are of the highest quality. She feels that the OT Program provides a solid foundation for students. Then it is the responsibility of each student to take what has been learned and become the best therapist possible. Julie also believes that it is the Program's responsibility to the profession and clients that only the best students become occupational therapists.
Position:
Admin. Asst. II, OTH
Department:
Occupational Therapy
Phone:
(218) 723-6099
E-Mail:
KHatfiel@css.edu
First line of contact and manager of the day-to-day activities of the Department of Occupational Therapy, which has 6 faculty, 64 students and clients involved in an on-site OT clinic.
Fax: (218)-723-6698.
alternate email: otclinic@css.edu (for on-site clinic clients and observers).