Faculty and Staff | Computer Information Systems
Email information is followed by @css.edu unless otherwise noted.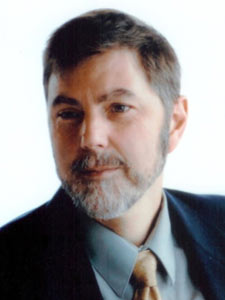 Position:
Lecturer, CIS/SBT
Department:
C I S
Phone:
E-Mail:
TBuck2@css.edu
Website:
View
Dr. Thomas Buck is an adjunct professor of Computer Information Systems at the School of Business and Technology. His 25+ years experience in Education ranges from teaching middle school Math/Science in the regular classroom to instructing adult Reading and Literacy courses in Benin, Africa. He has B.A.s in History and Philosophy from the University of Minnesota, an M.S in Curriculum and Instruction from Portland State University, and a Ph.D. in Education, with emphasis in Educational Psychology and Educational Technology, from Walden University. His educational work includes teaching Computer Science and Mandarin language at Duluth's Marshall School, and serving as a reviewer for the American Educational Research Journal (Section on Teaching, Learning and Human Development). Tom's other professional activities include designing, authoring, and publishing various professional, educational and researched based Websites, such as his Curriculum and Instruction Assessment Guide (http://www.rubrics4assessment.net); a Distance Learning Resource Guide (http://www.distancelearning101.net/); and, his Learning Games Research Site (http://www.learningames.net/).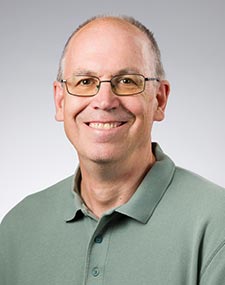 Position:
Assoc Professor, CIS
Department:
C I S
Phone:
(218) 723-6294
E-Mail:
Tgibbons@css.edu
Tom Gibbons is an Associate Professor at the School of Business and Technology. He has an undergraduate degree Math, Physics and Computer Science from St. John's Univerity, a Masters in Computer Science from the Univerity of Wisconsin-Madison, and a PhD in Computer Science from North Dakota State University. His research interests are in artificial intelligence, CS education and game design.

Tom coordinates summer technology camps at the College of St. Scholastica and also serves on the steering committee for the Midwest Instruction and Computing Symposium.

.
Position:
Assoc Professor, CIS
Department:
C I S
Phone:
(218) 723-5917
E-Mail:
DJohnson@css.edu
Dr. Diana Johnson, is an associate professor in the Computer Science / Information Systems Department at The College of St. Scholastica where she teaches systems analysis, technology ethics, and computer programming to both Health Informatics and Information Management students and Computer Science students. She has previously held positions as Academic Technology Coordinator, Senior Systems Development Analyst, Systems Analyst, and Programmer/Analyst. She has been a technology educator for 20 years and has received the Business Professionals of America Faculty Award, The College of St. Scholastica Tassie McNamara Faculty Award, and is a multiple year honoree in Who's Who Among America's Teachers. She earned a master's degree in Educational Media and Technology from The College of St. Scholastica and a doctorate in Education with a specialization in Instructional Design from Capella University. She is a member of the Association for Computing Machinery and Delta Kappa Gamma International.

Diana co-authored the Data and Information Management chapter for the American Health Information Management Association Health Information Management: Concepts, Principles, and Practice textbook and has presented on Multiple Intelligences in the online environment. Her dissertation is titled Designing to Learn: Using Agile Software Engineering Methods for Participatory Instructional Design. Her research interests include agile software engineering methodologies, participatory design, instructional design, and online education.

Diana's teaching philosophy includes:
My passion is for technology; practicing it, researching it, teaching it and learning all I can about it. It is my hope that I can instill some of that passion and excitement in my students. The most important qualities I can pass on to my students are my love for technology and my devotion to learning. I view teaching as the heart of my academic career and it remains the most stimulating and fulfilling part of my professional life. I can think of no more joyous activity, none that brings more satisfaction, than the opportunity for me to teach.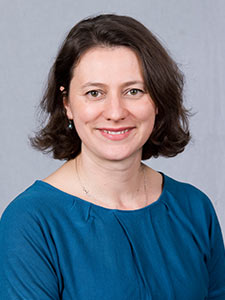 Position:
Asst Professor, CIS
Department:
C I S
Phone:
(218) 723-6152
E-Mail:
JRosato@css.edu
Jennifer Rosato is an Assistant Professor of Computer Information Systems in the School of Business and Technology. She has an undergraduate degree in Biochemistry from St. Scholastica and a Masters of Arts in Information Systems Management from Carnegie Mellon University. Her research interests are in K-12 computer science education, human-computer interaction on the web as well as supporting students in pursuing their own research. She is committed to involving more women and underrepresented minorities in the CS field, especially young women in middle and high schools as well as supporting K-12 educators to integrate and offer computer science in their classroom. She directs an NSF-funded interdisciplinary scholarship program and is dedicated to providing diverse experiences that support students in achieving their career goals.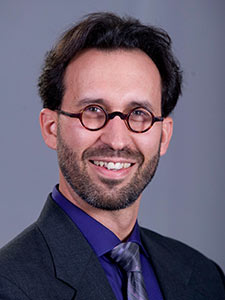 Position:
Lecturer, CIS/SBT
Department:
C I S
Phone:
(218) 733-2246
E-Mail:
DVosen@css.edu
Website:
View
Adjunct faculty