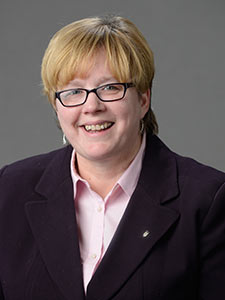 Position:
Assoc Professor, TRS - Department Chair
Department:
TRS
Phone:
(218) 723-6124
E-Mail:
DStarkey@css.edu
DENISE STARKEY is Associate Professor of Theology and Religious Studies and Chair of the department. She was the 2013 Benedictine Professor of General Education. Her academic interests include Feminist, Liberation and Political Theologies; Spirituality and Mystical Theology; Christian Ethics and Social Justice; Feminist Theory/Philosophy/Ethics; and Theology and Psychology. Denise received her Ph.D. in Constructive Theology (with highest honors) from Loyola University-Chicago. She received her master's degree in Religious Studies (summa cum laude) and bachelor's degree in English Literature from Edgewood College, Madison, Wisconsin. Her current scholarly research is focused on the practice and meaning of pilgrimage as a form of nomadic spirituality for survivors of violence.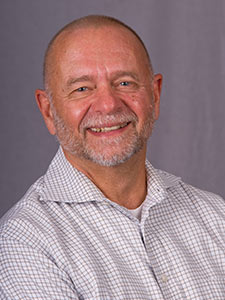 Position:
Professor, TRS
Department:
TRS
Phone:
(218) 723-6024
E-Mail:
Gboelhow@css.edu
Website:
View
Gary Boelhower is professor of theology and religious studies. He teaches courses in healthcare ethics, contemporary moral issues, death and dying, leadership and ethics, servant leadership, ministry and religions of the world. He has been involved in education for over 40 years as a high school teacher, college professor, chair of humanities, dean of lifelong learning, dean of graduate studies and vice president for academic affairs. He was co-founder and first executive director of the Center for Spirituality and Leadership at Marian University in Fond du Lac, Wisconsin. He has consulted with a broad range of organizations on values integration, team spirit, mission and strategy, diversity in the workplace, professional ethics, and the respectful workplace. He has facilitated executive development programs on dialogue, authentic leadership, values and vision, appreciative inquiry, and professional development. He has published a dozen religious education texts as well as scholarly articles in servant leadership, practical wisdom, quality processes, values integration, educational assessment, religious pluralism and process theology. His recent books include Choose Wisely: Practical Insights from Spiritual Traditions, Mountain 10: Climbing the Labyrinth Within, and his second poetry collection Marrow, Muscle, Flight. During his sparetime, he enjoys traveling, backpacking, hiking, cross-country skiing, snowshoeing, sailing, reading and writing poetry.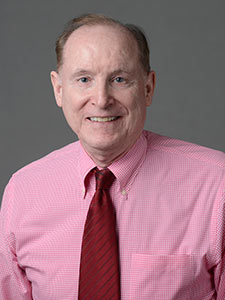 Position:
Assoc Professor, TRS
Department:
TRS
Phone:
(218) 723-6043
E-Mail:
BCampbel@css.edu
Dr. Campbell is an Assistant Professor of Theology and Religious Studies at the College. His academic interests include Gospel of Mark; Gospel of Luke; Acts of the Apostles; Letters of Paul, and Interpretive methods. During his sparetime, Dr. Campbell enjoys playing basketball, tennis, walking, reading, watching TV and politics.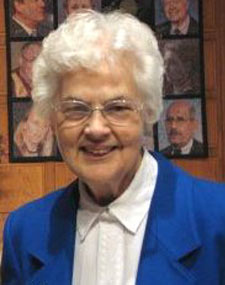 Position:
Associate Professor, TRS
Department:
TRS
Phone:
(218) 723-6659
E-Mail:
MTorborg@css.edu
Sister Mary Josephine is an Associate Professor of Theology and Religious Studies at the College of St. Scholastica. She teaches courses in Benedictine Tradition, Introduction to Spirituality, Spirituality for the 21st Century, and Women Mystics. She has directed a series of thirteen weekend spirituality conferences on various topics of concern in the church. In addition, she enjoys retreat work. During her spare time, Sister Mary Josephine enjoys candle making, gardening, walking, reading, and playing the organ.