Faculty and Staff | IT Leadership
In most cases, please use the last 4 digits of the listed phone numbers when calling from any campus.
Email information is followed by @css.edu unless otherwise noted.
Position:
Chief Information Officer
Department:
Information Technology Director
Phone:
(218) 723-5966
E-Mail:
Lhamre@css.edu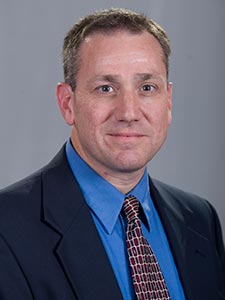 Position:
Asst Prof/Grd Pgrm Dir, CIS
Department:
IT Leadership
Phone:
(218) 723-6199
E-Mail:
BOlson1@css.edu
Website:
View
Brandon Olson is an Associate Professor of Computer Information Systems at the School of Business and Technology. His academic interests include project management, knowledge management, database modeling, software engineering, systems thinking, and online education. Dr. Olson teaches courses that include Database Modeling, Business Intelligence, Transforming the Organization, Project Management, Research and Writing, Final Applied Project, and Final Applied Project Seminar. In his spare time, Dr. Olson likes spending time with his family, running, hiking, sailing, Nordic skiing, fishing, reading history and exploring technology gadgets.
Position:
Online Program Student Advisor
Department:
IT Leadership
Phone:
625-4892
E-Mail:
jpeterson@css.edu
Janel joined the HIIM department at the College of St. Scholastica in February, 2011 after holding a position as an Organizational Learning & Development Coordinator at Essentia Health East Region. She received her Bachelor's of Business Administration, majoring in Health Care Management and Long Term Care Administration from the University of Minnesota-Duluth in 2009. Prior to and after completing her degree she worked in several health care facilities focusing in health and long term care administration, including Mercy Hospital and Health Care Center and Community Memorial Hospital in Cloquet.
Janel will be working as an online advisor with our graduate programs and certificates in HIM, as well as the Master of Arts in Information Technology Leadership. As an advisor, Janel assists our online graduate students from the point of acceptance into our program, until their degrees are conferred, and often maintains relationships with these students long after they have graduated from our program. As an advisor, she works with the student to lay out a program plan that suits their needs and goals, and provides them with the information and support they need along the way. The advisor serves as the student's point of contact for many areas, and works with the student to ensure the best possible outcome.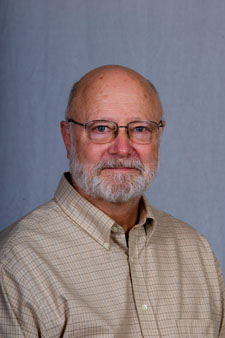 Position:
Professor, MGT
Department:
Graduate Management
Phone:
(218) 723-6476
E-Mail:
DSwenson@css.edu
Website:
View
Dr. Swenson is a Professor of Management at the College in the School of Business & Technology, and Coordinator of the Online MBA for Rural Healthcare Administration. He has master's degrees in Management, Media and Technology, School Counseling, and is completing another in IT Leadership. His doctorate is in Counseling Psychology and post-doctorate diplomate in Forensic Psychology. His academic interests include shiftwork, systems theory, crisis and stress management, program evaluation, and ethics. Dr. Swenson teaches a variety of courses in the School of Business and Technology, including Crisis Management, Organizational Behavior, Leadership, Team Management, Organization Development, and Marketing/Consumer Behavior. He is the author of over 100 articles, book chapters, psychological tests, and a book, "Stress Management for Law Enforcement Officers." He also advises graduate students on final research projects. Dr. Swenson's personal interests include T'ai Chi Ch'uan, computer simulations, medieval history, writing,and brewing.
Adjunct Faculty